Star Wars: The Last Jedi Lego Sets
Welcome to our extensive collection of The Last Jedi Lego sets! As part of the larger Star Wars theme, these sets bring to life the thrilling universe of the eighth episode in the Star Wars saga. Perfect for fans of any age, these sets will let you recreate iconic scenes, construct epic space ships, and engage in daring interstellar battles.
Your imagination is your only limit with our range of The Last Jedi Lego sets. Featuring memorable characters like Rey, Kylo Ren, Luke Skywalker, and a host of others, you can play out their legendary confrontations, devise new adventures, or simply display them proudly among your Lego collection. With unrivalled build quality and incredible attention to detail, each set offers a unique and immersive building experience that's truly out of this world.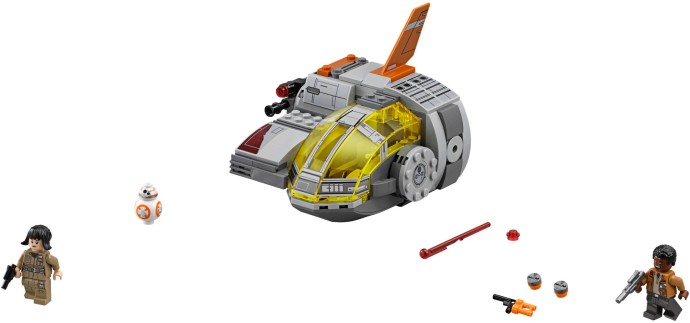 Hayden
Updated:
Flee with Finn and Rose from the First Order in the Resistance Transport Pod, a…