Lego Star Wars: The Rise of Skywalker Sets
It's time to embark on an exciting intergalactic adventure with Lego Star Wars: The Rise of Skywalker sets. Recreate the epic battles, gripping spaceship chases, and decisive moments from the climax of the Star Wars saga. With a wide range of mini figures and spaceships to choose from, everyone can find their favorite characters and locations from the movie. Dive into the world of Sith troopers, Jedi Knights, and Resistance heroes and shape your destiny in the age-old battle between the light and dark.
Build your own Millennium Falcon or Kylo Ren's Shuttle and recreate iconic scenes from the film, down to the smallest detail. Add Rey's Speeder or Poe Dameron's X-wing Fighter to complete your set, or become a true master builder with The Ultimate Collector Series. Whether you are a young padawan or a seasoned Jedi Master, you can relive the thrilling conclusion of the galaxy-spanning saga over and over again with your very own Lego Star Wars themed sets. Discover your favorite characters in Lego form and experience Star Wars like never before!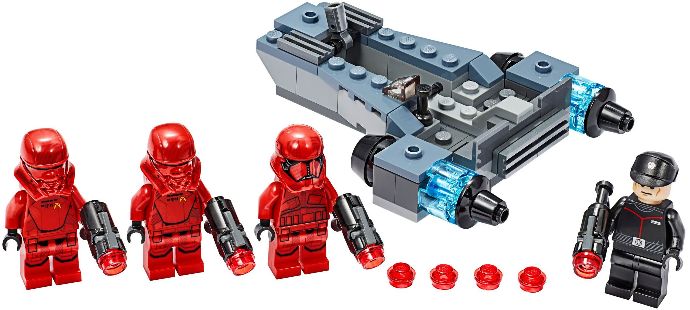 Hayden
Updated:
Unleash the power of the dark side with the LEGO Sith Troopers Battle Pack (75266)!…