Star Wars Episode V Lego Sets
Travel to a galaxy far, far away with our stellar collection of Lego sets centered on Star Wars Episode V: The Empire Strikes Back. Every fan, whether young or old, can enjoy recreating iconic scenes from this beloved Star Wars installment. From the intricate details of the Hoth Echo Base to the awe-inspiring expanse of Cloud City, these spectacular sets will make you feel as if you've stepped right into the heart of the Film's Saga.
Every Jedi needs their wingman – and this holds true for any dedicated Lego collector. Which is why our Star Wars Episode V range includes all your favorite characters. Build your collection with miniature figures of Luke Skywalker, Princess Leia, and Darth Vader, or put together epic space battleships like the Millennium Falcon and Boba Fett's Slave 1. Reenact unforgettable battles, plot your own twists in the storyline or simply display your creations – the fun never has to end in your very own Star Wars universe.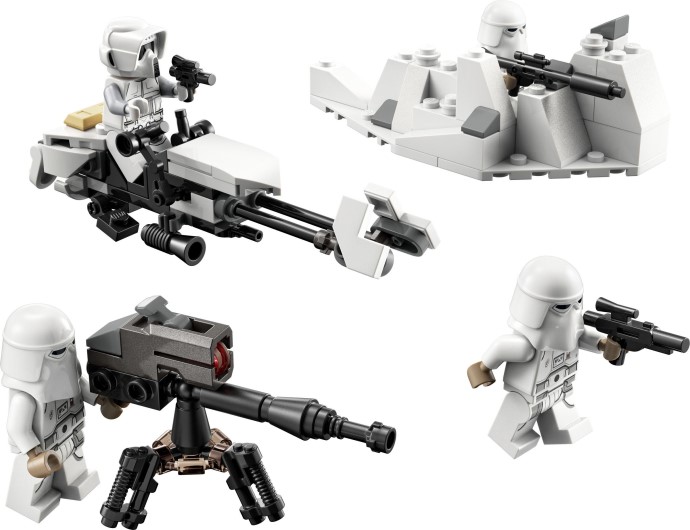 Hayden
Updated:
Get ready to lead an army into battle with the compact yet action-packed LEGO Snowtrooper…