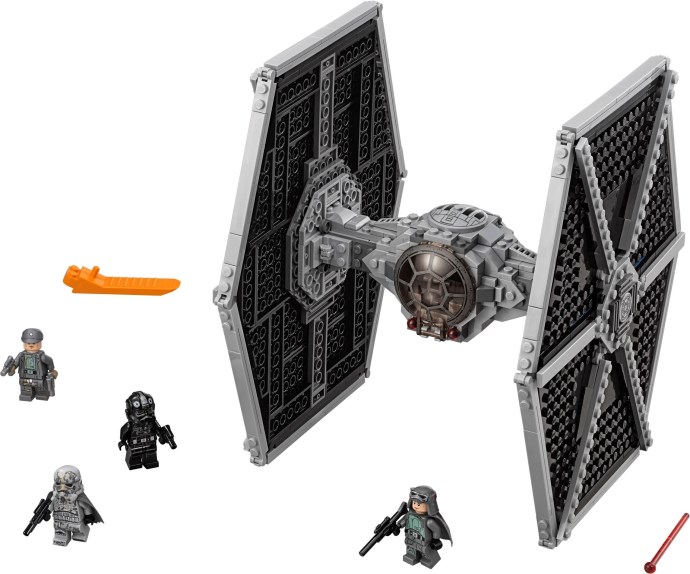 Exploring the Imperial TIE Fighter LEGO Set 75211
The LEGO Star Wars universe offers a plethora of diverse and intricate sets, allowing fans to explore their favorite characters and scenes from across the galaxy. One such set that has captured the hearts of many is the 75211 Imperial TIE Fighter from the Solo subtheme, a remarkable building toy ideal for any Star Wars enthusiast.
A Dive into the Design
Released in 2018 by designer Jan Neergaard Olesen, this incredible LEGO creation boasts a highly detailed design complete with sturdy wings, an opening minifigure cockpit, an access hatch, and two spring-loaded shooters. It's no wonder that this 519-piece set has become a fan favorite, offering endless possibilities for imaginative play or display.
Kicking off the Adventure with Minifigs
At its core, LEGO is all about encouraging creativity and imagination, and the 75211 Imperial TIE Fighter delivers just that with four fantastic minifigs. This LEGO Star Wars set includes an Imperial Pilot, Han Solo, Tobias Beckett (disguised as a Mimban Stormtrooper), and a Mimban Stormtrooper. Accompanied by blaster pistols, blasters, and blaster rifles, these detailed figures are perfect for recreating iconic Solo: A Star Wars Story scenes or inventing your own thrilling adventures.
Know Your Numbers
As impressive as it is visually, the Imperial TIE Fighter set also boasts some interesting numbers worth noting. For instance:
The Recommended Retail Price for the set was £64.99 / $69.99 / 69.99€ upon its launch.
The price per piece stands at 12.5p / 13.5c / 13.5c, offering reasonable value for such an intricate and detailed set.
With an age range of 9 to 14 years, this LEGO Star Wars set is great for older children and even adult collectors looking for a challenging build.
A Perfect Tribute to the LEGO Star Wars Line
The 75211 Imperial TIE Fighter set perfectly embodies what fans adore about the LEGO Star Wars line — intricately designed sets that pay homage to iconic scenes while allowing builders to put their inventive play skills to the test. Measuring over 9" (23cm) high, 7" (20cm) long, and 7" (19cm) wide, this Galactic Empire attack craft is an impressive and worthwhile addition to any LEGO or Star Wars collection. Don't let this opportunity to build your very own Imperial TIE Fighter and embark on thrilling adventures across the galaxy slip through your fingers!