Star Wars Diorama Collection Lego Sets
Assemble the power of the galaxy with our impressive lineup of Star Wars Diorama Collection Lego Sets. This collection is more than just a toy, it's an escapade into a realm far, far away. Each set presents intricately detailed scenes from the legendary Star Wars saga, allowing fans to recreate and display the iconic moments and adventures these epic characters embarked on. Walk onto the stage of the first ever Death Star encounter or tread through the icy terrains of Hoth – all in the comfort of your own home!
Elevate your building experience with these models that not only provide hours of immersive play, but also serve as stunning display pieces commemorating the rich history of Star Wars. The Diorama Collection is perfect for creators young and old, beginning builders or seasoned Lego veterans. Each set boasts a high degree of accuracy and detail, transporting builders straight into their favourite galactic wars scenes. From R2-D2 to Yoda and from X-wings to TIE Fighters – we've got it all! Immerse yourself in the intergalactic warfare with our exclusive Star Wars Diorama Collection Lego sets! Explore our wide range Lego Star Wars universe for more Star Wars themed Lego collections.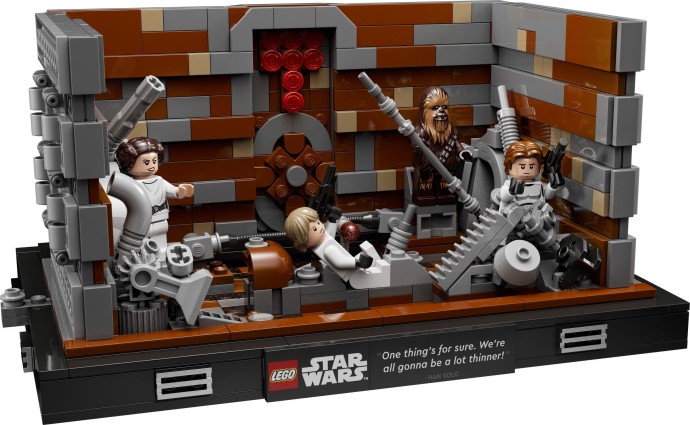 Hayden
Updated:
Relive the iconic scene from A New Hope with the Death Star Trash Compactor Diorama.…