Star Wars Microfighters Lego Sets
Welcome to our world of Star Wars Microfighters Lego Sets! This is where you will witness an epic clash of heroes and villains in the incredible, miniature universe of Star Wars. As part of our comprehensive range of Star Wars themed products, our microfighters sets offer fans an opportunity to experience galaxy-spanning adventures packed into a smaller scale. Now you can recreate your favorite scenes or dream up new ones with these miniaturized but robust interstellar war machines.
Whether you want to reenact thrilling chases with Han Solo's Millennium Falcon, launch daring attacks with Luke Skywalker's X-wing fighter, or rule over the galaxy with Darth Vader's Tie Fighter, our catalog has got you covered with a wide range of exciting Star Wars Lego Set. These microfighters are not just about reimagining conflicts; they're also about embracing the intricacy and art of Lego building while exploring the vast Star Wars galaxy. It's time to enter the world of Jedi Knights, Sith Lords, Stormtroopers, and rejoice in your geeky love for both Lego and Star Wars with these captivating Microfighters sets.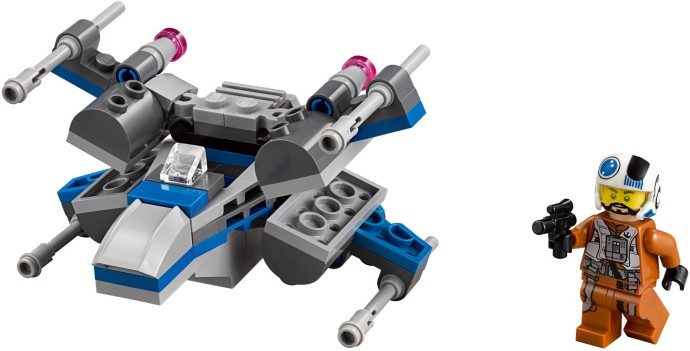 Hayden
Updated:
Join the ranks of the Resistance and take to the skies with the magnificent Resistance…