Star Wars Battlefront Lego Sets
Welcome to a world where your favorite Star Wars Lego Set comes to life in a thrilling new dimension. Our Star Wars Battlefront Lego Sets offer fans of all ages a fantastic way to deepen their relationship with the iconic Star Wars universe. Here, you'll find intricately designed sets that accurately depict memorable moments and characters from the popular Star Wars Battlefront video games. Each set offers hours of challenging and rewarding building fun, not to mention stunningly detailed display pieces.
In the Star Wars Battlefront Lego category, we have everything from small vignettes to massive battle scenes, featuring recognizable locations and elements from the original games. We've got stormtroopers, rebel soldiers, imperial walkers, and even iconic heroes and villains. From constructing an Endor Rebel Base, to marching an Imperial AT-AT across a wintery Hoth landscape, our Battlefront-inspired sets will captivate the imaginations of both young builders and seasoned collectors alike. Unleash your creativity and relive epic Star Wars Battlefront battles in brick form today!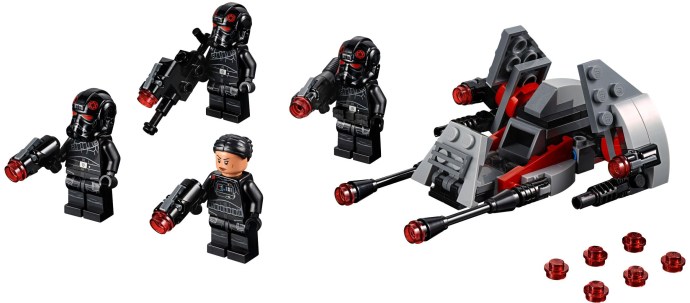 Hayden
Updated:
Join the ranks of esteemed Imperial troopers with the LEGO Star Wars 75226 Inferno Squad…


Hayden
Updated:
Join the Rebel Alliance Battle Pack and take a thrilling ride on the speeder bike…


Hayden
Updated:
Join the legions of the Empire's most concealed and enigmatic warriors with the Star Wars…