I recently received a care package from my friends at GI Brick with the latest cool stuff from BrickArms. This time around, we've got a lot of crate-based collections with some super cool stuff.
Bloodshed Crate
Okay, just look at these.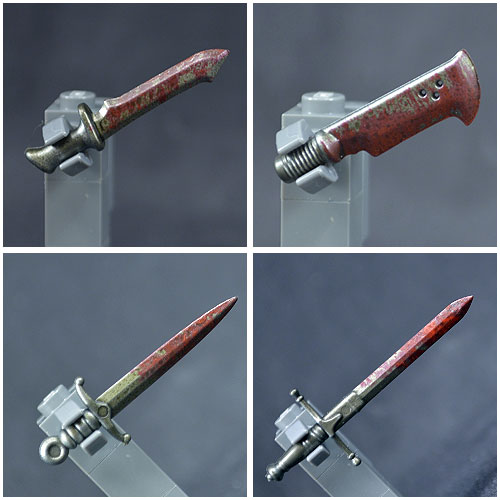 These things are awesome. The printing is beautifully done, being just subtle enough not to be overdone. These things would look perfect in any sort of MOC where characters might use melee weapons. Now, I'm not likely to use a claymore in the comic anytime soon (it's tempting though), but you can bet that the top two weapons will make an appearance before too long.
And, as the name suggests, it also comes with a blood-splattered crate: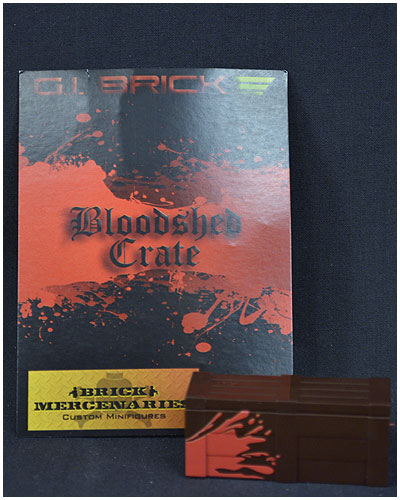 Golden Crate
The Golden Crate is an interesting item. It comes in an opaque, sealed package and includes one gold plated item, as well as a four others in unusual colors.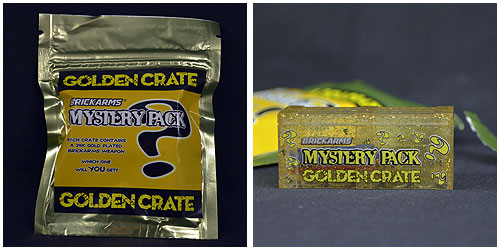 The crate itself is semi-transparent with gold flecks in it. It's not something I'm likely to have a lot of use for in the comic, but I think it's cool how you get a specially designed crate just for this pack. Here's how I shook out with the standard items in unusual colors: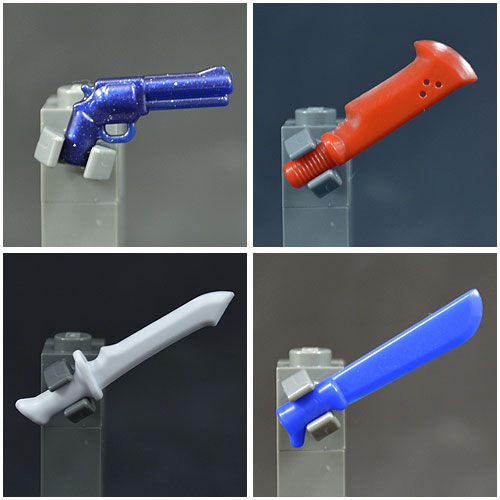 No complaints here; these are cool items. I really like their new knives. They just look brutal and nasty. Again, I can't find a ton of use for these in the comic because of the unnatural colors, but they'll make for some really interesting items in MOCs. The revolver is especially cool because of the texture it has. The flecks of white in the plastic looks really interesting; I'd love to see something similar in gunmetal.
Ah, but what about the gold stuff? Well, I'm going to cheat a bit there.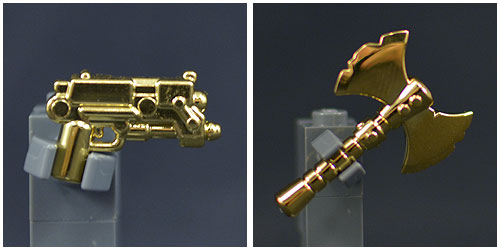 Yeah, I got two items, which is super cool. The plating here looks really great, and I love that it's cool to the touch. The plating is well done, and doesn't add any appreciable thickness to the product, so it still fits comfortably in the hand. These make for great decorative items, and perfect for outfitting your favorite pimp minifig.
M2HB Signature Crate
I have maintained a long tradition on Bricks of the Dead to keep most of the weapons improvised, just because I think that's a cool staple of the zombie genre. But then I got this machine gun, and I have an overwhelming urge to feature this thing in the comic. I mean, just look at it: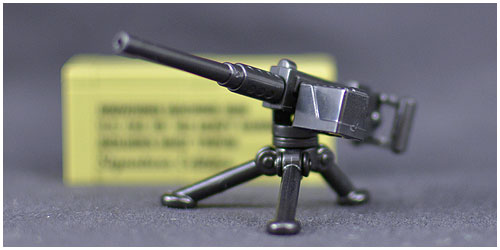 Awesome, right? It's made up of a bunch of different pieces, with the tripod being compatible with other guns and LEGO® in general. Doesn't it make you want to build an abandoned fixed position? Maybe one that was overwhelmed by zombies?
Now, what makes this the signature version? Well, the custom-printed crate it comes in is signed by Will, the guy behind BrickArms.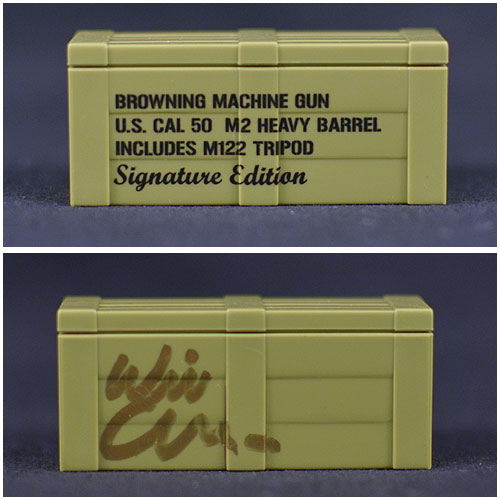 And, once again, they don't disappoint in the packaging department. The card that comes with this item includes some nicely printed directions: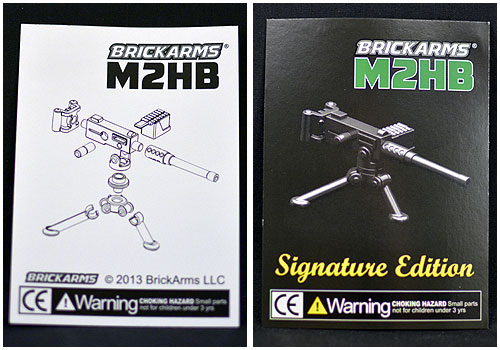 "Reloaded" AK47
One thing I was really excited about was getting my hands on one of BrickArm's new over-molded weapons. The AK47 didn't disappoint. This thing looks incredible.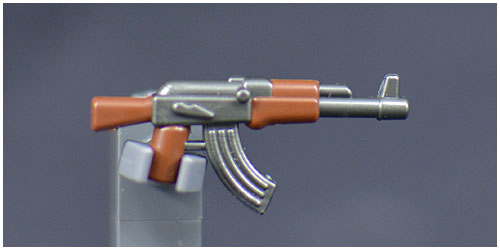 The contrasts between the wood hardware and metal pieces looks beautiful, as does the extra texture on the magazine. The only downside to these is that they're pricey. If you want something special for a hero character, its probably worth the investment though. Hopefully, the manufacturing process will continue to be refinded, and these things will come down in price over time. I really hope so, because they're awesome.
Oh, and I dig this packaging: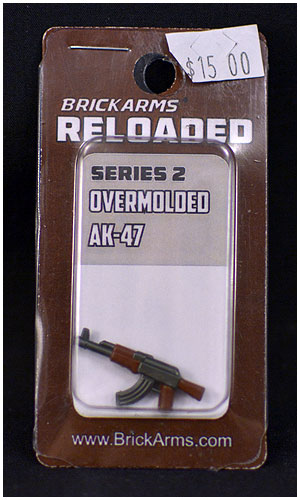 Bonus: Keep Portland Weird Zombies
Finally, we've got these guys: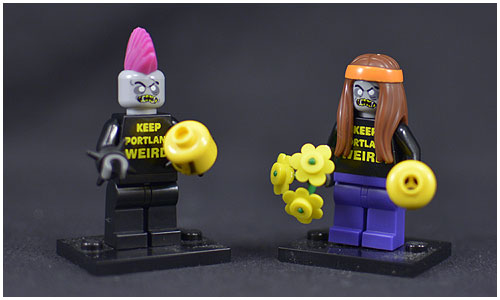 Now, you can't buy these guys from GI Brick, but you might be able to win them. That's right, these are going to be prizes in a contest I'm going to be announcing on Halloween (I might throw in some more stuff too, just for fun). So make sure you check back on Thursday.
Buy You Some BrickArms
Like the items here? Then head on over to GI Brick and pick up some BrickArms. If you use the promo code "ZOMBIE" before Halloween, you'll get 10% off and free shipping. So get on it.