Now that I have finally got round to building my modular Fire Station I decided to light it from within. In order to do this I ordered the Modulite Kit from Lifelites.com.
What you get in this package is 1 x battery box that holds 2 AAA batteries(pic 1), 2 x 6 inch jumper cables for connecting the Modulite units together and 3 of the Modulite units themselves It only shows one of each item in that pic as I had already built them in to the fire station before I thought about doing a review.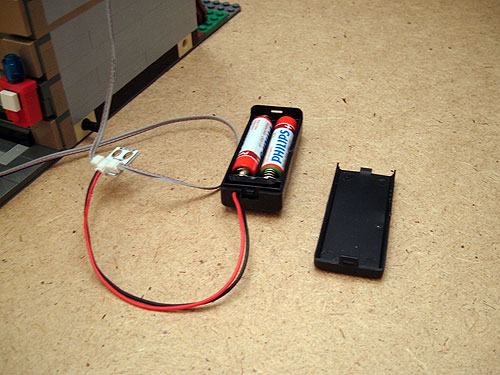 Lets take a closer look at the Modulite unit itself. What it consists of is simply an led on a small section of PCB (printed circuit board) with connectors at each side. There are two holes drilled out that take 1×1 circular plates which are used to connect to practically anywhere you want on your build.The simplicity of these units allows you to place 'em, plug 'em in and switch 'em on; its that simple! The color of the LED's supplied is classed as "Warm White" which I think is just perfect for interior lights. The other colors available are Red, Blue, Green, and Bright White. These are available separately from the website. The other cool thing about these is that they can be daisy chained together and up to 32 can be run off the one battery pack.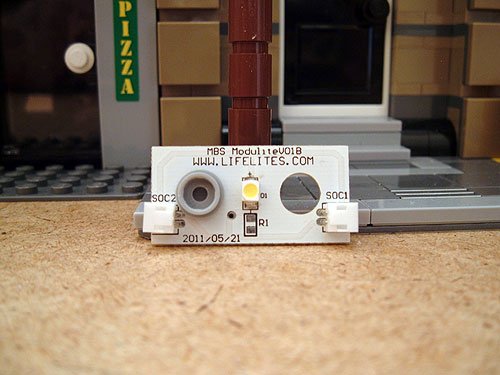 I've included pictures of how I positioned them within the Fire Station. This shows the underside of the roof, with the modullites placed at either side to light up the top floor of the building evenly.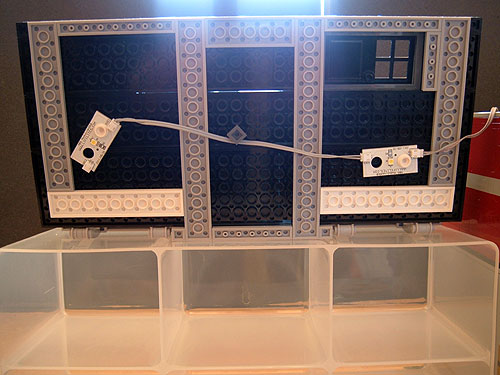 This next shot shows the underside of the first floor. I placed the modulite so that it sits above the vehicle bay but still shines enough light over the entire ground floor.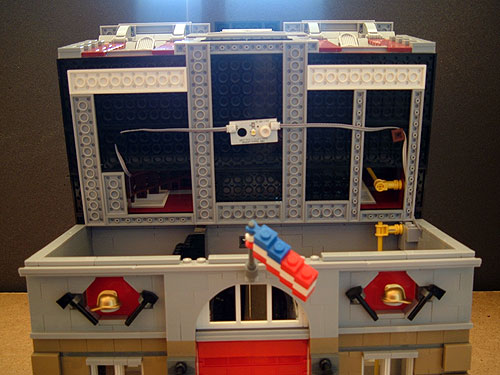 Here's where I modified the side wall slightly to enable the connecting cable to pass out to the battery box.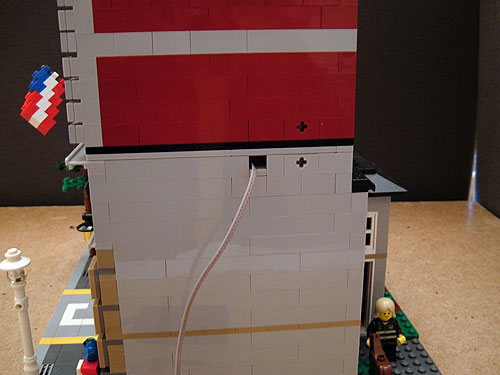 And this last photo shows the overall effect.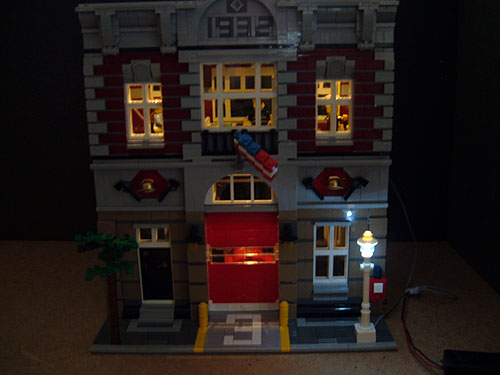 So to wrap up, this little package is available from Lifelites.com for $10.00.