https://www.youtube.com/watch?v=zHDojxRskuw
Hey everyone, I'm working on another video review. This time around, it's for the Emergency Get Home Bag (GHB) from the folks at Echo Sigma Emergency Systems.
So what is a GHB? It's a bag full of survival gear, food, and water designed to help you get home when disaster strikes. It might be as simple as hiking a few miles after your car dies, or as serious as going cross country in the middle of the zombie apocalypse. The point is, this bag should have what you need to make it back in one piece.
I want to put this to the test. I'm going to check out what's included, see if there's anything missing, and hike around with this thing for a few hours to see if the average cubicle jocket like myself could even manage to carry it several miles home. I really like this thing on paper, but I want to take it outside and see for myself.
Want to learn about this item? Here's the official product page with a full load out (note: the bag I'm reviewing has an updated multi-tool, but everything else is stock).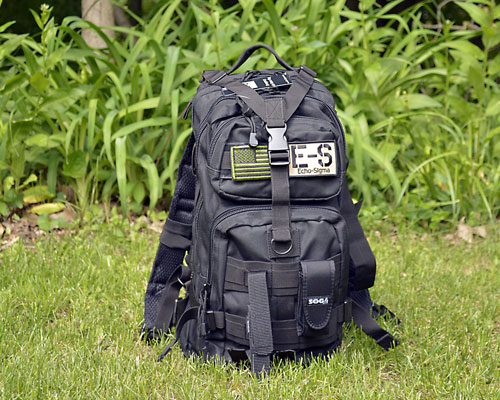 These things are a bit time consuming to put together (also, I'm slow), so it'll take me a couple of weeks. While I'm working on it, I'd love to hear any questions you have, or things you'd like to see addressed in the review. I can't promise I'll field everything, but if it's interesting and will add to the review, I'll work it in.
So let me know if you think of something, and please consider liking my videos and subscribing to the Bricks of the Dead YouTube Channel.