There's a lot of zombie stuff out there, and most of it is crap. People like to jump on bandwagons and produce quick tie-ins rather than investing love and effort into their creations. Luckily for you, I'm here to help separate the wheat from the chaff. Check back every Thursday, when I'm going to share the coolest zombie-related creation I can find out there on the web.
The Zombie Creation:
This week's creation is a little bit different than what we'd normally do. Grim: A Tale of Death isn't a finished product ready to be checked out, but rather a work in progress that sounds pretty damn interesting.
Also, it's not really about zombies, but it's in a close enough headspace that I think it still works. The fact that it looks really cool pushes it over the top.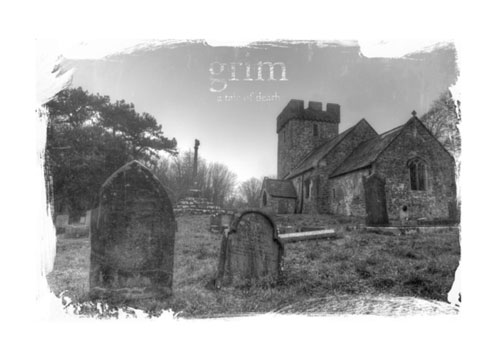 So what is it? Grim is going to be a webseries that, well, why don't I just give you the official description? They've said it far better than I could:
Grim is a tale of love, life and death placed within the contextual world of the Grim Reapers. The Grim Reaper (Angel of Death) is widely known across many cultures and religions as the personification of death and guides the souls of those who have recently died to the afterlife… or the underworld.
Our story focuses on what happens in-between these guided trips. The stories these beings encounter in the in-between realm. We follow the tale of a number of Reapers; Colossal, Andras, Gusion, Bathin, Shax, Nina and Valac, who's tale becomes entangled with everyone else's.
Valac is a Grim Reaper who was once human (over 600 years ago) and was promised that he would regain his mortality once his contract with the council of death was fulfilled. The year is 2011 and Valac's contract is completed but regaining his mortality is not as straight forward as was promised; layered with deceit and coated with betrayal Valac, with the help of his friends, has to find a way to escape the in-between and return to humanity, with the recent return of Colossal, a great warlord of the Reaper realm who was banished many centuries ago because of Valac's testimonials against him.  Time is running out and the odds are stacked against Valac.
They go on to name check people like George R.R. Martin and J.R.R. Tolkein as influences, which definitely piques my curiosity.
Interested? Then check out this teaser and campaign video:
Pretty cool, right? This isn't the production value I'm used to seeing in a typical web series. This looks like it could be on AMC right after The Walking Dead.
If you're interested in supporting the project, they have a campaign up on IndieGoGo. There's even some cool stuff to be had for making donations.