There's a lot of zombie stuff out there, and most of it is crap. People like to jump on bandwagons and produce quick tie-ins rather than investing love and effort into their creations. Luckily for you, I'm here to help separate the wheat from the chaff. Check back every Thursday, when I'm going to share the coolest zombie-related creation I can find out there on the web.
This week's creation, "Zombie Attack" by Lego.Skrytsson, really shows how great staging and photography can elevate and already fantastic build to impressive new heights. The dark backdrop really accentuates the mood of this model, adding to the sense of chaos and doom. Lego.Skrytsson also uses some interesting camera angles to both show off his work and build tension.
Here's a close-up of the carnage. This poor lady is getting mobbed by two zeds, while others are tearing things up in the background. Beyond the story-elements here, I absolutely love the textures on the buildings. The repeated slopes make things visually interesting, and each building has its own personality.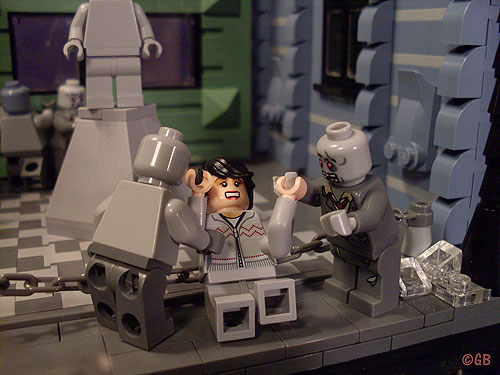 This broken glass here? Fantastic! I also love the apartment dweller looking down on the chaos in horror. Participants in the 16×16 Challenge should probably take note.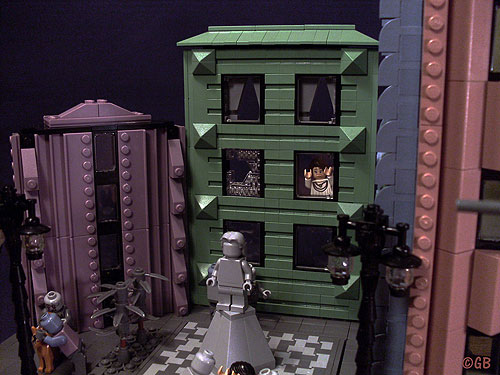 Want more destruction? Then check out these cars, both of which have seen better days.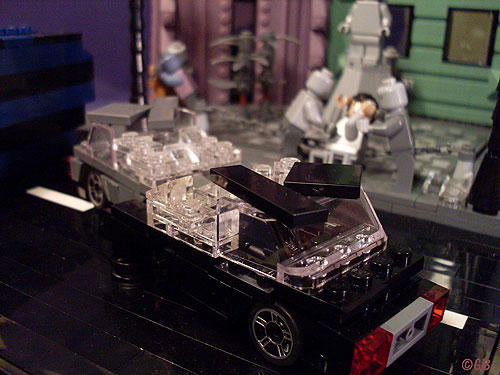 I only featured a handful of photos from this creation. Do yourself a favor and check out the whole set. It's absolutely fantastic. Not only is the build imaginative and unique, but there's a really well-told story here as well. My only criticism is that I want more! More!
Have you seen a great zombie creation out on the web? Are you working on the next great zombie MOC as we speak? Well you had better let us know right away, otherwise we'll never be able to include it here.