There's a lot of zombie stuff out there, and most of it is crap. People like to jump on bandwagons and produce quick tie-ins rather than investing love and effort into their creations. Luckily for you, I'm here to help separate the wheat from the chaff. Check back every Friday, when I'm going to share the coolest zombie-related creation I can find out there on the web.
This week's creation, "She Awakens" by shadowsniper234, is most likely from a video game, but I'm not sure which (it reminds me of the witches from Left 4 Dead, but I don't think that's it). Regardless, it's quite the creepy little creation, with some very nice parts usage to get a good pose out of a figure. Check it out: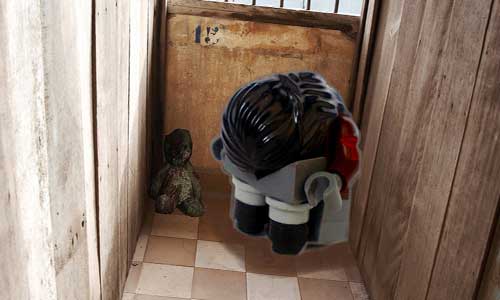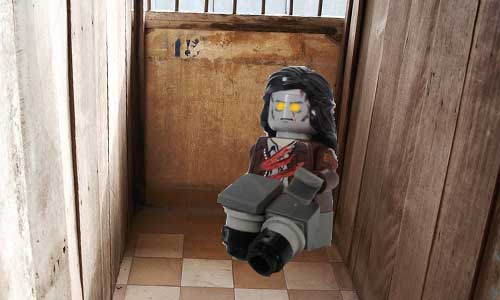 Lots to like here, from the creepy choice of background to the sense of dread the transition between the two photos suggests. I wish the super imposed figure looked a bit more natural on the background, and I wonder where that bear disappeared to, but let's not pick nits.
Have you seen a great zombie-related creation out on the web? Are you working on the next great zombie MOC as we speak? Well you had better let us know right away, otherwise we'll never be able to include it here.
And don't forget: the Freerform Contest ends on Monday, so get those entries in. Check out the full rules here.