Every Friday I'm going to share the coolest zombie-related creation I can find out there on the web.
This week's creation comes to use from Flickr user and friend of Bricks of the Dead, Lich Barrister. And it's a doozey: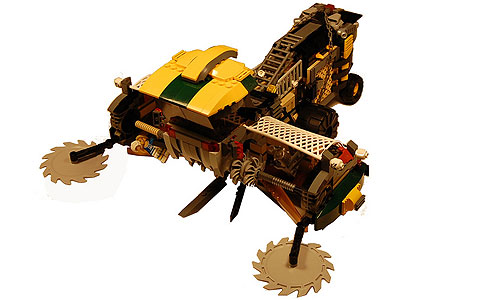 But what is it, exactly? It's a Zombine: the ZPAW (zombie post-apocolyptic world) version of a combine harvester. Traditional zombines are anti-zombie defense weapons, but Lich put a nice twist on it: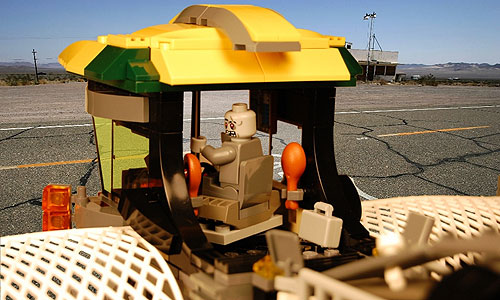 That's right, the lunatics are running the asylum. Or zombies, in this case. Check out some of the great detail work: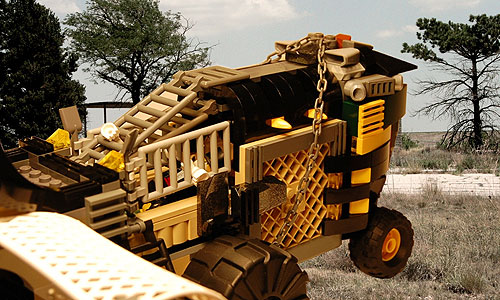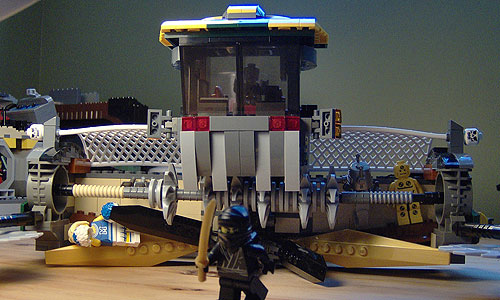 Check out the rest of the set here, and browse through Lich's profile here. And while you're at it, check out his awesomely verbose comic.
Coincidentally, this was built as an example for the Brick Comic Network's Build a Minifig-Mobile Contest, which you should check out if you haven't already.
If you find anything you think we should feature, don't be shy about letting us know.