Every Friday I'm going to share the coolest zombie-related creation I can find out there on the web.
This week is a quick little vignette called "Mr. Dawes Takes a Turn for the Worse", by DARKSpawn on Flickr.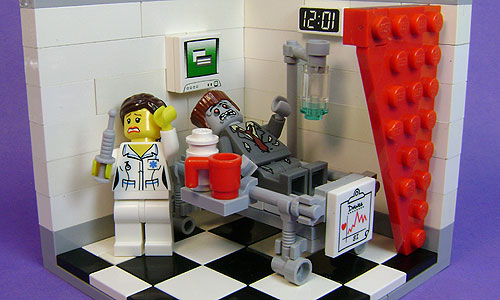 This one has loads of fun little details and techniques (I particularly liked the curtain), but what really appealed to me was the title, which had me chuckling.
Be sure to check out the rest of DARKSpawn's profile, which is just filled with great stuff.
If you find anything you think we should feature, don't be shy about letting us know.