Every Friday I'm going to share the coolest zombie-related creation I can find out there on the web.
This week comes to us from Jase Wells on Flickr, and features a young, zombified couple just enjoying each other's company. Unlike a lot of other creations I feature, there aren't any exciting building techniques here, nor will you find any over the top gore. Just some good old-fashion macabre fun.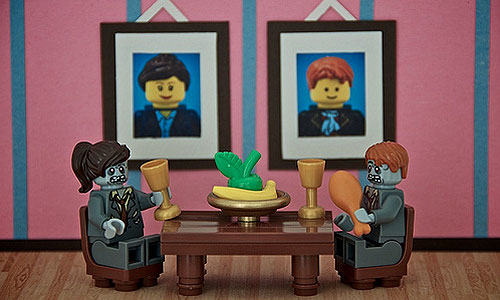 If you find anything you think we should feature, don't be shy about letting us know.