Every Friday I'm going to share the coolest zombie-related creation I can find out there on the web.
This week's creation comes to us from Jonathan W on Flickr. No fancy building techniques this week, just a really cool shot in some real world dirt. There's a whole series of these in the guy's profile, and they're well worth checking out.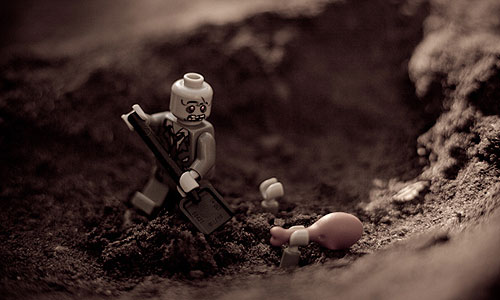 If you find anything you think we should feature, don't be shy about letting us know.