Star Wars Andor Lego Sets
Step into the enigmatic world of Andor with our spectacular range of Star Wars Andor Lego sets. Perfect for working hands and imaginative minds, these sets allow Star Wars enthusiasts to recreate iconic scenes from this much-loved spin-off series. Each set comes carefully packaged with highly detailed, miniature figures and objects taken directly from the universe of Andor. Whether you're constructing secret bases or recreating high-octane chases, our Lego sets guarantee hours of fun and adventure.
Crafted with expert precision, our Star Wars Andor Lego sets are designed to be both challenging and enjoyable, catering to Lego builders of all ages and levels of experience. We take pride in delivering the best, so rest assured that every piece connects seamlessly, just as you'd expect from any top-notch Star Wars Lego Set. So go ahead, let the thrilling tales from Andor come alive right before your eyes as you maneuver your way through each intricate piece of these engrossing Lego sets.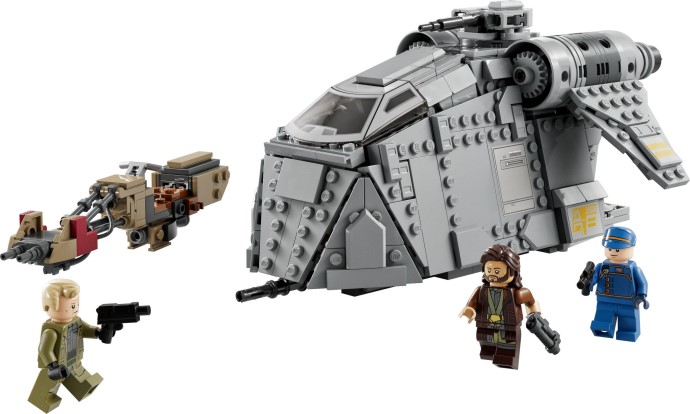 Hayden
Updated:
Prepare for an action-packed mission with the LEGO Star Wars Ambush on Ferrix playset (75338)!…