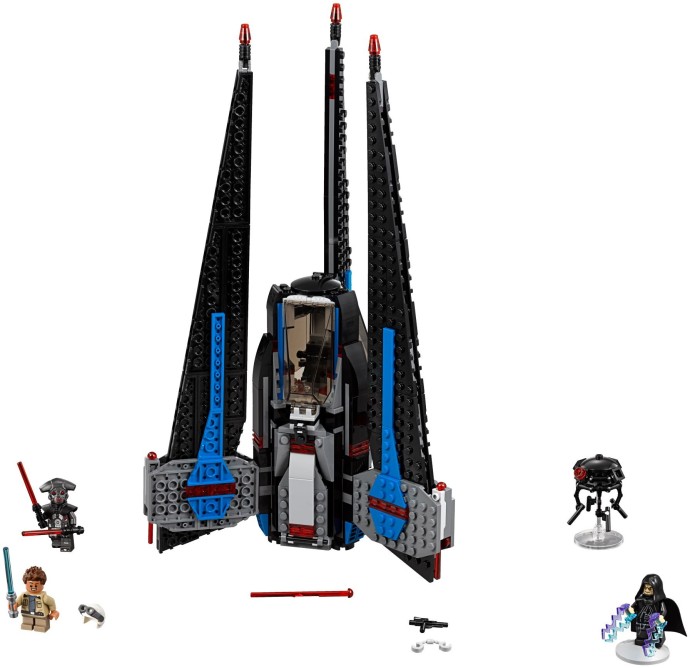 LEGO Star Wars Tracker I: A Set for True Collectors
Fans of the LEGO Star Wars series are in for a treat with the release of the Tracker I set, perfect for builders aged 8 to 14. This fantastic piece of engineering promises hours of fun and adventure straight from the LEGO Star Wars: The Freemaker Adventures animated TV show! A true collector's item, the Tracker I set was designed by Niels M. Frederiksen in 2017 and offers a brilliant combination of creativity and technicality.
A Uniquely Designed Starfighter
The Tracker I boasts an impressive tri-wing design that sets it apart from other LEGO starfighters. With spring-loaded shooters on each wing, this model is built for epic battles and exciting chases. For those who love to explore every nook and cranny, the side hatches reveal a treasure trove of features including a weapon store, an access ladder, and a prison cell that can hold a minifigure captive.
Embark on Your Own Freemaker Adventures
Recreate your favorite moments from The Freemaker Adventures or build completely new stories with this versatile Tracker I set. Open up the three windows of the minifigure cockpit to provide access for Rowan, Emperor Palpatine, M-OC Hunter Droid, and even a buildable probe droid! Attach the M-OC Hunter Droid to its special shoulder armor element and swivel it into position for flight mode – let your imagination soar!
Compatibility and Complex Builds
With 557 pieces, this challenging build is ideal for fans who want to dive into the intricacies of LEGO construction. Don't worry about compatibility, as the LEGO Star Wars building toys integrate seamlessly with all other LEGO construction sets. The completed starfighter measures over 6″ high, 13″ long, and 7″ wide, making it an impressive display piece for enthusiasts.
The Perfect Addition to Your LEGO Star Wars Collection
Released between 01 Jun 2017 and 31 Dec 2018, the Tracker I set (number 75185) falls under the Star Wars Original Content theme and promises excitement for LEGO builders and Star Wars fans alike. With a recommended retail price of £64.99 / $69.99 / 69.99€ and a weight of 0.93 kg (2.04 lb), this set is worth every penny for serious collectors seeking a unique addition to their ever-growing LEGO universe.
So why wait any longer? Dive into the LEGO Star Wars universe with the unforgettable SET_NAME: Tracker I and embark on your very own Freemaker Adventures today!
Product Specs
Product Specs
Product Name:
Tracker I
Pieces
557
RRP
£64.99 / $69.99 / 69.99€
Release Year
2017
Theme
Star Wars
Instructions
Lego Tracker I Instructions