Man, it's been a while since we've done a product review. It's kind of fun to get back to it. Today, we're looking at a set of items from BrickWarriors that, when combined, make a pretty scary looking German flamethrower trooper from World War II: the flammenwerfer. Behold: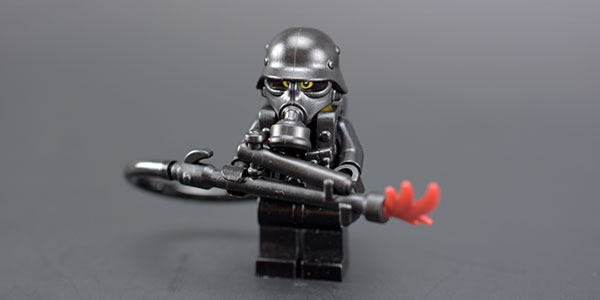 Note: The helmet and suspenders don't combine with the large beard piece, so I couldn't use Scrimshaw for the photo. I know, it's very sad.
A Quick Note on Presentation
I received these items for review in this package, which is pretty damn cool: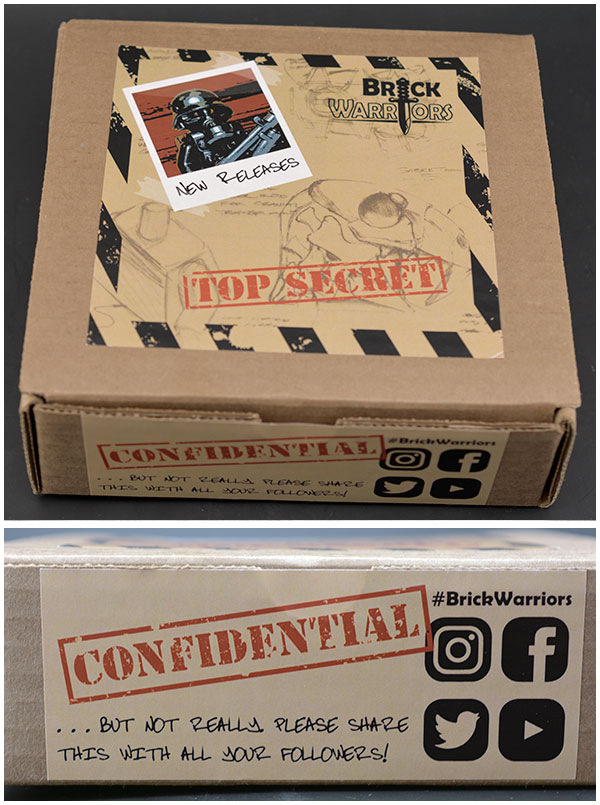 Inside, it looked like this: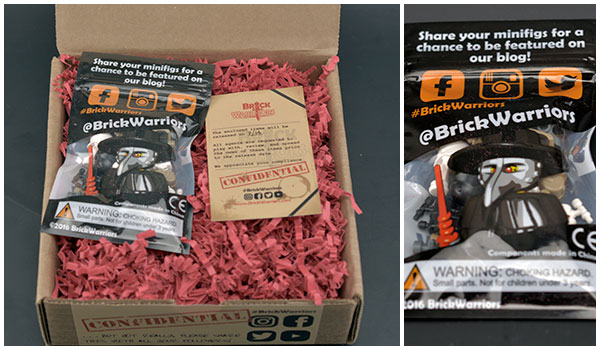 I love it when customizers put so much effort into presentation. It makes things like this way more fun.
Let's Break it Down
So let's take a look at the various pieces that make this up. First up are the suspenders, which look pretty slick without being overly designed. There's some pouches on the front, and a standard mounting stud on the back, upon which you'll put the tanks. The nice thing about this is that this also works for other similar backpack items. You can also use some of the other suspenders BrickWarriors has available.
Next up, the tanks that hold the fuel. Once again, I like the simplicity of this. There are two distinct tanks, which suggests the two substances that are mixed to make the fire go farther (gas and tar, according to Wikipedia). There are also some nozzels on here, which hint at complexity while keeping the familliar LEGO level of detailing. Finally, you can attach a hose from this. The hose can either be standard LEGO house, or one purchased from Brickwarriors.
I didn't bother photographing the hose because, come on, it's a hose.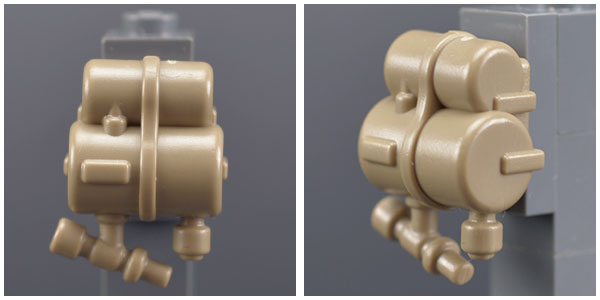 Next up, the flame thrower itself. Again, this is a nice simple design that keeps things reasonably historically accurate. You can attach a flame piece, and I've shown a few different options below. The first is what comes with the set. I believe this mold was originally designed to be a plume of some sort. It will also accept all the standard LEGO flames, simulating how the fire would change when it's idle, or it use.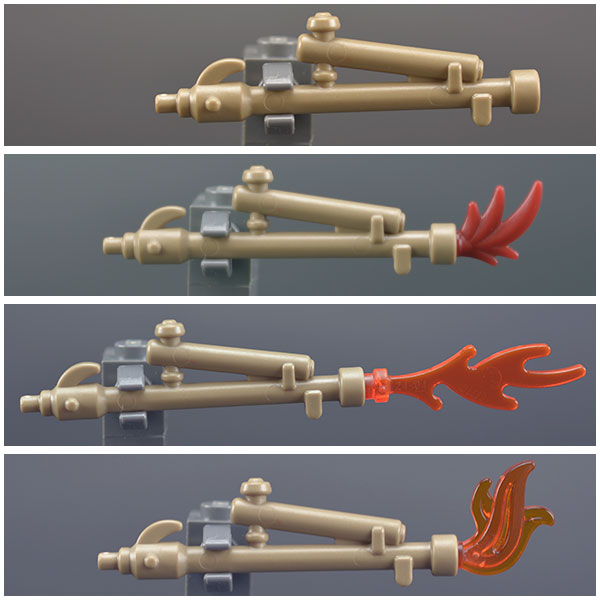 Finally, we have the helmet with gas mask. This is, easily, my favorite piece from the set. It just looks awesome. This is a great piece for WWII and post apocalyptic sets. The only thing I'm not 100% sold on is the eye holes. It seems like they should either be completely covered, or large enough to cover the whole lens area. Either way, this is a great piece.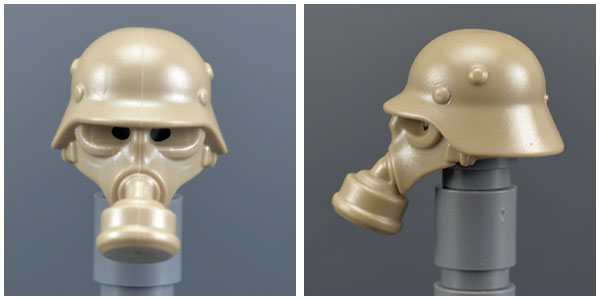 The Verdict
As you can clearly see from the write-up above, I think these parts are excellent overall. While I probably wouldn't get a ton of use from the flamer thrower in the builds I do, people doing modern historical or apocalego builds will love these.
The parts, with the exception of the hose, come in four colors: dark gray, tan, white, and black. The hose is only available in black, but looks good in combination with the other pieces.
Grade: