There's a lot of zombie stuff out there, and most of it is crap. People like to jump on bandwagons and produce quick tie-ins rather than investing love and effort into their creations. Luckily for you, I'm here to help separate the wheat from the chaff. Check back every Thursday, when I'm going to share the coolest zombie-related creation I can find out there on the web.
The Zombie Creation:
This week's creation, "Experiment Gone Wrong" by CD Stone (here's another link with more photos), features one of my favorite tropes in the genre: mad/evil scientists experimenting on zombies, with the predictable result of the zombie escaping its bonds and running loose.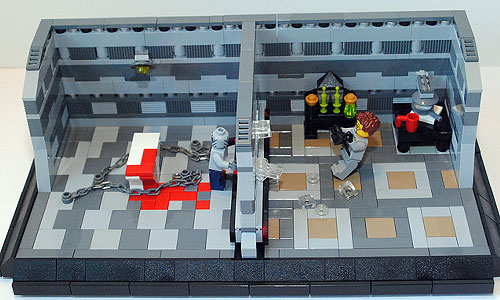 So What's Going On?
Well, like I said, this creation features out-of-control science at it's best: a zombie breaking loose from it's bonds in some sort of dark, spooky laboratory. That's how the outbreak starts.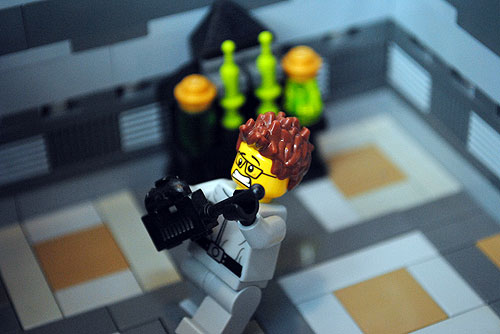 And of course some poor schmuck – a researcher looking for a cure to the accidental zombification – is caught in the middle of it all.
Let's Talk About the Zombies
The zombie here is a somewhat tragic figure. The victim of experimentation gone awry, this zombie is chained to a table in a gloomy looking research facility. One imagines all manner of obscene and painful tests the zombie had to endure. Luckily for it, zombies are dead and don't feel pain (although research is still out on whether they can get embarrassed).
When it breaks free of the chains holding it in place, it's almost a victory. At least until you realize that this poor fellow is going to be the vector for a global outbreak. That's kind of a bummer.
Have you seen a great zombie creation out on the web? Are you working on the next great zombie MOC as we speak? Well you had better let us know right away, otherwise we'll never be able to include it here.