There's a lot of zombie stuff out there, and most of it is crap. People like to jump on bandwagons and produce quick tie-ins rather than investing love and effort into their creations. Luckily for you, I'm here to help separate the wheat from the chaff. Check back every Thursday, when I'm going to share the coolest zombie-related creation I can find out there on the web.
The Zombie Creation:
This week's creation, "Arc de Triomphe" by CaptainSpaulding, is mind boggling to behold. I don't generally feature a lot of large builds, but I just couldn't resist this one, which combines incredible building techniques, scale, and – of course – a horde of bloodthirsty zombies.
I highly recommend clicking through to link to check out this creation in all it's glory. I have a few pictures here to show it off, but this is something that just begs to be viewed in detail. A quick word of warning, this is from a French forum, so unless you speak French, I'm guessing you won't get a whole lot from the discussion. Thankfully, our resident French speaker Yatkuu found this one for me.
So What's Going On?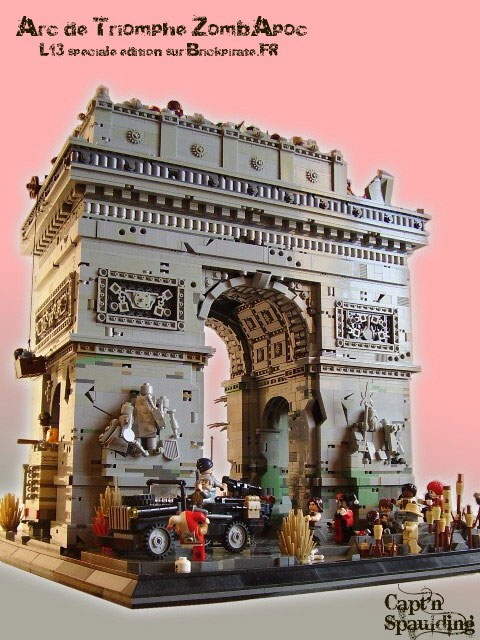 Oh my goodness, what isn't going on on this one? This creation takes place some time after the zombie apocalypse got started. Survivors have stopped huddling in fear, and have started carving out a new society out of the ruins of the old one. Here, they have built a community atop the remains of one of France's most famous landmarks.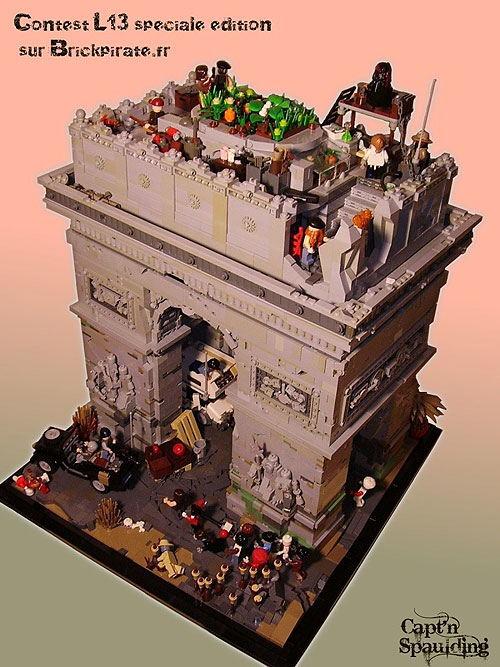 Let's Talk About the Zombies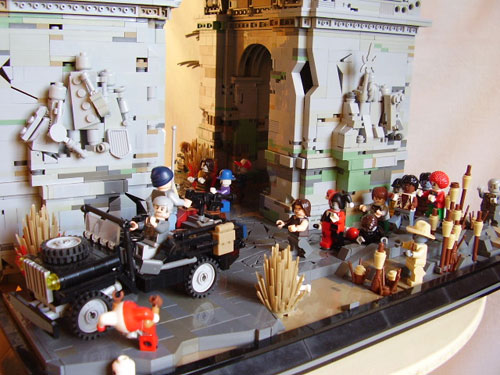 The zombies here seem to fall into the classic, slow and stupid variety. Despite having a sizable horde, survivors are able to get past them with relative ease to resupply the community on the roof of the monument. Of course, the zombies don't make this too easy.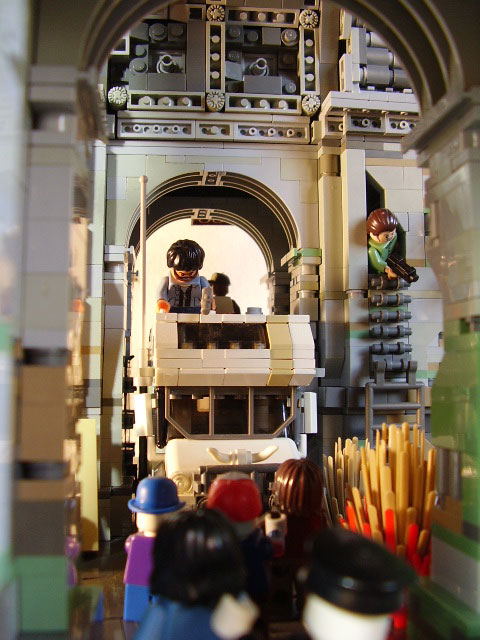 Have you seen a great zombie creation out on the web? Are you working on the next great zombie MOC as we speak? Well you had better let us know right away, otherwise we'll never be able to include it here.