Before I announce the winner, I want to thank everyone who entered. You guys made some really cool stuff, and each of you embraced the contest a little bit differently. The judges absolutely loved the variety of work on display here, and it was tough to choose just one person to take home the prize pack.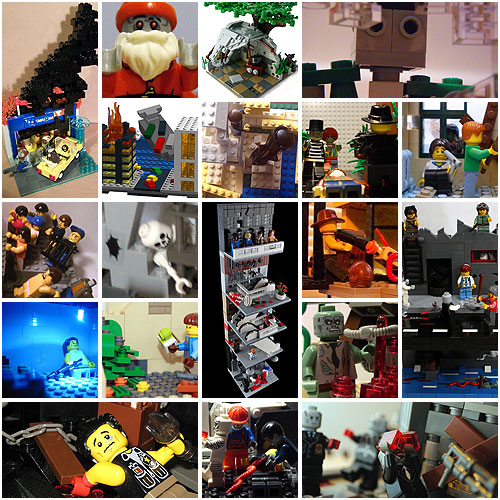 Pretty awesome stuff, right? But let's get to the big announcement, shall we?
The winner of the 16×16 Challenge is…
Xenomurphy! Let's check out the highlight reel of his creation. We'll start with his custom made zombies, which he put together with those water-slide decals I keep hearing so much about. The result is fantastic, as you can see: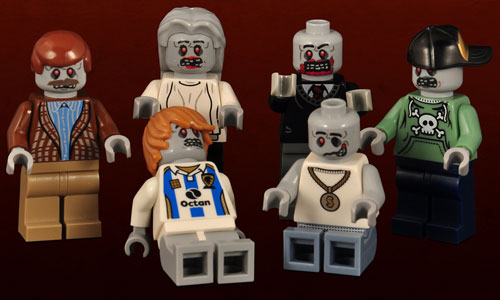 Next up we have a cleverly-built Tom Savini stand in, ready to hit a zombie in the face with a pie, just like in the original Dawn of the Dead (which is where this creation draws its inspiration). And speaking of clever, how about that McDonald's logo?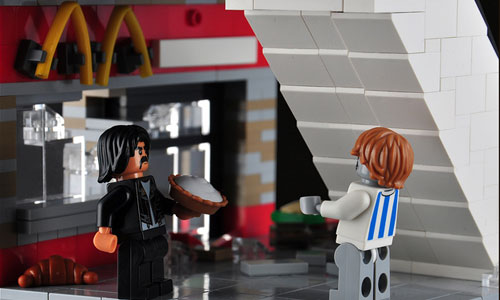 And then we have one of my favorite parts of the creation, the boiler room in the basement. I love how dark and creepy this place looks, even before you factor in the gore. Add in some damage to the boilers and some dangerous looking leaks, and this this is just fantastic.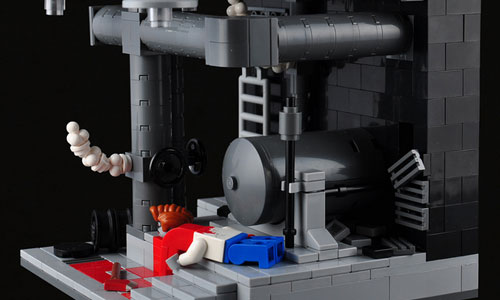 I could go on and on, but why don't you just go ahead and check out his photostream yourself. It's fantastic.
The Runners Up
While Xenomurphy's creation was outstanding, it was by no means the only thing that the judges loved. While we can't afford to give out prize packs to everyone, I will be featuring some of my other favorites as my "Zombie Creation of the Week" over the next few weeks.
You guys did a fantastic job here, and I can't wait for the next contest to see what else you come up with.
Thank You, Thank You
Finally, I want to sincerely thank everyone who was involved in and contributed to this contest. Let's start with the contestants. Without your time and efforts building some really, really cool stuff, this would have been an mighty boring challenge. Hat's off to you all for impressing the hell out of the judges once again.
And speaking of the judges, a huge thank you to ZombieMutts and Yatkuu who both volunteered their time and donated part of the prize pack. You guys were a blast to work with, and your generosity is incredible.
Finally, thank you to GI Brick for coming out of left field to double the prize pack with their extremely generous donation. That Zombie Apocalypse Survivor Pack is awesome, and fit this contest to a T!