There's a lot of zombie stuff out there, and most of it is crap. People like to jump on bandwagons and produce quick tie-ins rather than investing love and effort into their creations. Luckily for you, I'm here to help separate the wheat from the chaff. Check back every Thursday, when I'm going to share the coolest zombie-related creation I can find out there on the web.
This week's creation, "Ashmore Estates" by our own ZombieMutts, is just something you've got to see. I'm going to put a couple of my favorite shots of this thing on here, but if you're not clicking through Flickr to look at all the photos, you're insane.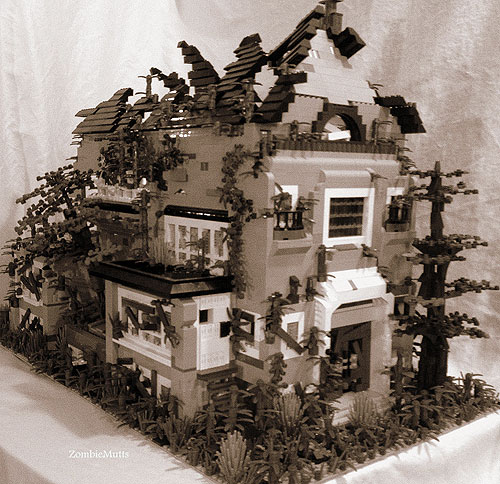 And here's another angle: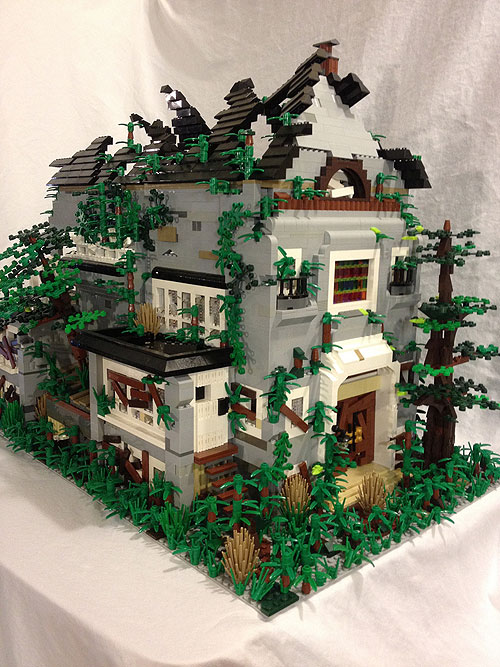 This broken roof-line is probably my favorite detail of the build. I'd seen a number of dilapidated building (I do live right outside Detroit, after all) and this just looks perfect to me.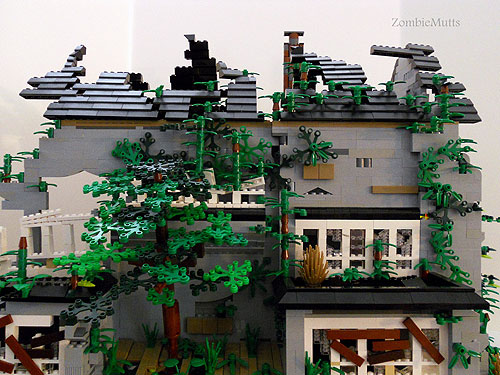 A tree growing out of part of the building. I love the way nature is reclaiming the grounds in the MOC. Truly well done.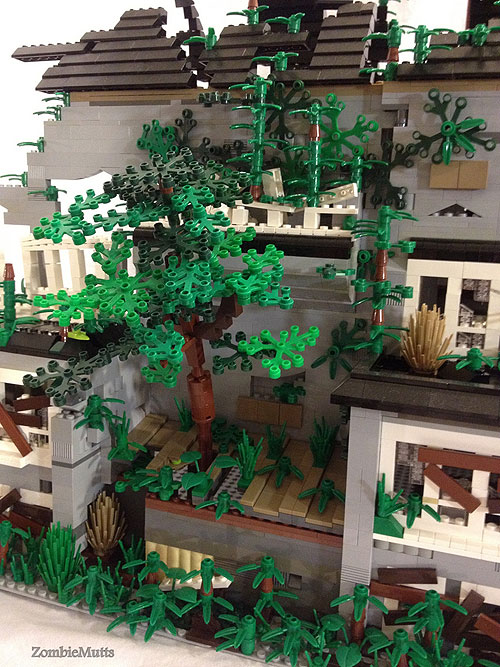 And here's a bit more of the collapsed roof: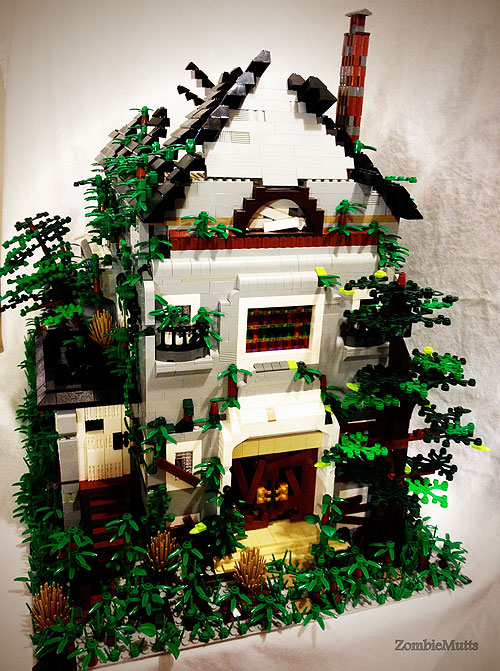 So, wow, right? This thing is absolutely massive and just packed with details. And the best part is that it's based on a real place, only imagined in a post-apocalyptic setting. Unlike a lot of Apocalego I've seen, I like how this piece balances the creepy with the serene. Nature is quietly reclaiming this once domineering building, and in a few years you'll barely even be able to tell something so immense used to stand on these grounds. The use of various plant pieces is inspired, particularly the trees growing inside and through parts of the building.
Like I said in my comment on Flickr, if The Brothers Brick doesn't blog this, I'm going to vomit in rage.
Have you seen a great zombie creation out on the web? Are you working on the next great zombie MOC as we speak? Well you had better let us know right away, otherwise we'll never be able to include it here.
Update: For some reason I primarily show only one side of this fantastic creation, so he's a nice shot of the other: