There's a lot of zombie stuff out there, and most of it is crap. People like to jump on bandwagons and produce quick tie-ins rather than investing love and effort into their creations. Luckily for you, I'm here to help separate the wheat from the chaff. Check back every Thursday, when I'm going to share the coolest zombie-related creation I can find out there on the web.
This week's zombie creation, "Ye Olde Zombie Attack" by Sam, was emailed in, which makes it a Bricks of the Dead exclusive. Hurray for exclusivity! Ahem, at any rate, this creation imagines what a zombie attack would be like in the Middle Ages. Turns out it's pretty much like a zombie attack now, only with more swords and armor, which is pretty damn cool.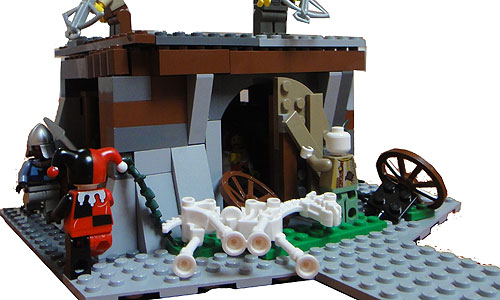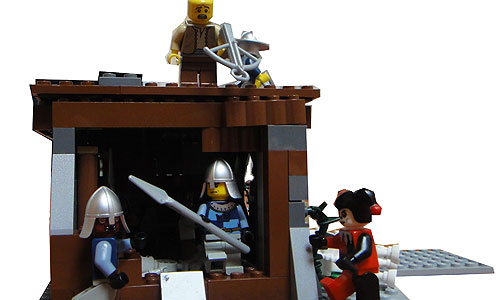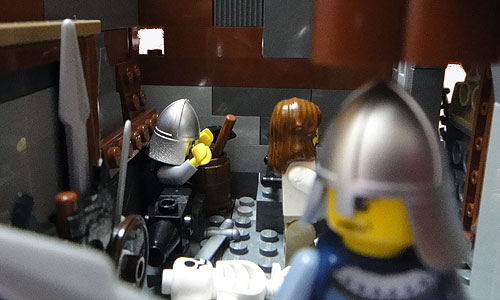 And this shot is my favorite of the bunch, because it tells the whole story with two characters on opposite sides of a flimsy door: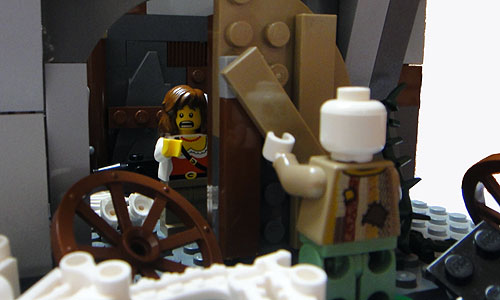 Pretty fun little creation, no? Sure the Photoshopping could use a bit of work, but I quite like the composition here. The shoddy state of the shack these people are using as a last stand really points a point on the desperation they are no doubt feeling. The humans all have appropriate expressions, ranging for horror to stoicism, and the zombies have a nice variety to them. There's even the remains of a poor horse who wasn't able to make it past the horde. Sorry, horse.
Have you seen a great zombie creation out on the web? Are you working on the next great zombie MOC as we speak? Well you had better let us know right away, otherwise we'll never be able to include it here.