There's a lot of zombie stuff out there, and most of it is crap. People like to jump on bandwagons and produce quick tie-ins rather than investing love and effort into their creations. Luckily for you, I'm here to help separate the wheat from the chaff. Check back every Friday, when I'm going to share the coolest zombie-related creation I can find out there on the web.
We're going to kick off the featured creations from the Freeform Challenge with our runner up: TheDudePerson. Coincidentally, TheDudePerson runs another fantastic LEGO zombie comic, Zombie Outbrick. If you haven't check it out yet, get on it!
I liked TheDudePerson's entry for a lot of reasons, but if I had to choose just one, I would say ambition. There's a lot going on in this scene, from the awesome number of zombies, to the crazy amount of custom printed elements, to the really cool nighttime lighting, onto the fantastic buildings and vehicles that give the scene context.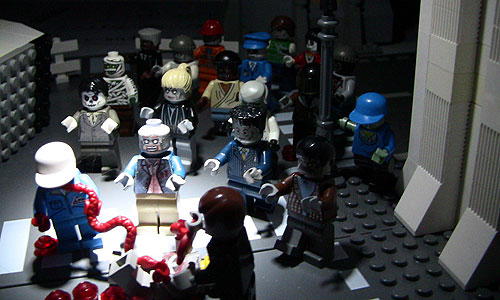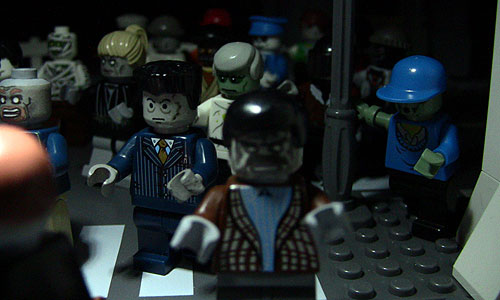 While the scale of the zombie outbreak here is incredible, my favorite element of this whole scene is comparatively muted: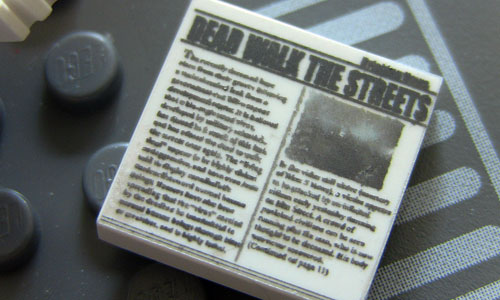 And it just wouldn't be a Bricks of the Dead contest if I didn't make a guest appearance. Unfortunately for me, I don't survive in TheDudePerson's world: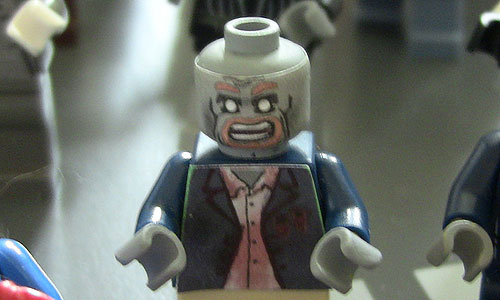 These are just a few samples of his work; make sure to check out the whole set here.
Have you seen a great zombie-related creation out on the web? Are you working on the next great zombie MOC as we speak? Well you had better let us know right away, otherwise we'll never be able to include it here.