There's a lot of zombie stuff out there, and most of it is crap. People like to jump on bandwagons and produce quick tie-ins rather than investing love and effort into their creations. Luckily for you, I'm here to help separate the wheat from the chaff. Check back every Friday, when I'm going to share the coolest zombie-related creation I can find out there on the web.
This week's creation, "Looking in the Mirror" by Tervlon on Flickr is all about horrors in the snow. It might not contain a zombie per se, but it's close enough for me. Here's the setup: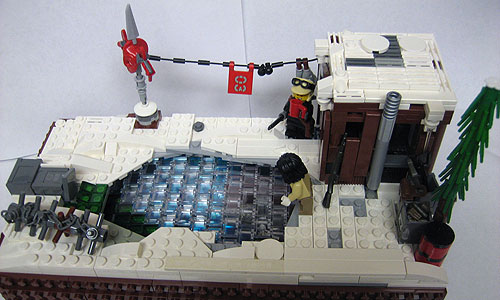 And the big reveal: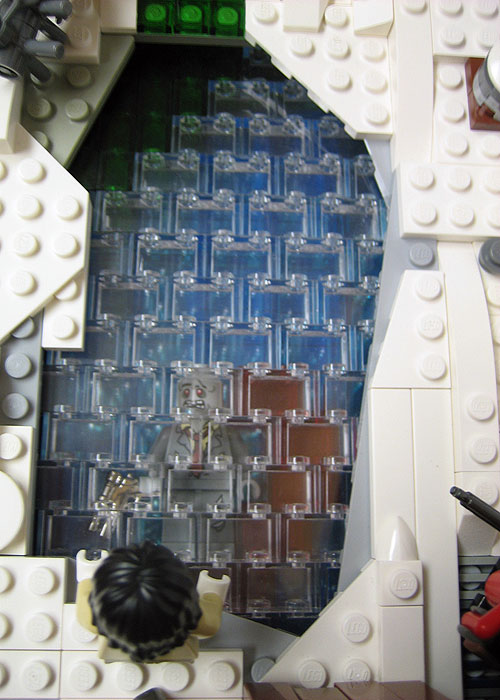 And here's my favorite shot, which plays around with framing and depth of field in such a way that it really plumbs the depths of this character in a single frame: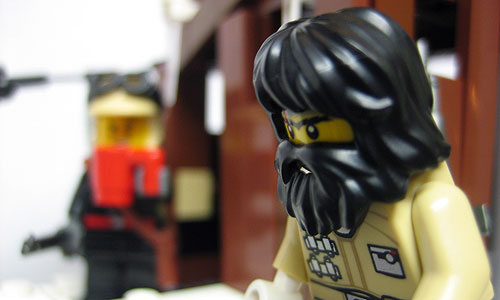 Check out the rest of the series, complete with a nice little story explaining things (although I prefer to draw my own conclusions based solely on the outstanding photography). While you're there, check out the rest of Tervlon's awesome work.
Have you seen a great zombie-related creation out on the web? Are you working on the next great zombie MOC as we speak? Well you had better let us know right away, otherwise we'll never be able to include it here.