Every Friday I'm going to share the coolest zombie-related creation I can find out there on the web.
This week we have a nice twist on the zombie apocalypse, as a lone zombie is being chased down by a ravenous and well-armed horde of zombie hunters.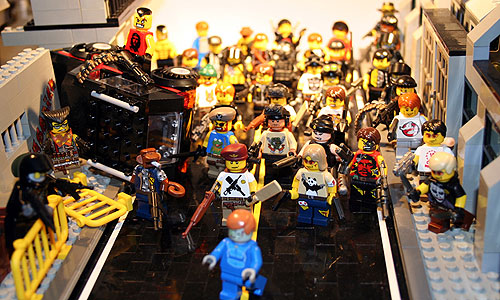 This was made by JasBrick on Flickr, and shows off his incredible customized minifigures; my favorite is the smoking monkey. This is just the tip of the iceberg too; check out his profile for truckloads of awesome.
If you find anything you think we should feature, don't be shy about letting us know.