Every Friday I'm going to share the coolest zombie-related creation I can find out there on the web.
This week comes to us from Battledog on Flickr, and features a morgue overrun by the living dead. While there's only one photo, the amount of detail, and creative use of brick-built gore makes this a must see. Be sure to check out the rest of Battledog's profile.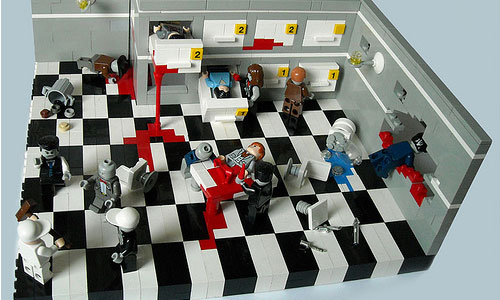 If you find anything you think we should feature, don't be shy about letting us know.