Every Friday I'm going to share the coolest zombie-related creation I can find out there on the web.
This week's creation is from _Matn on Flickr (check out the profile; there's lots of great stuff) , and features a loving couple enjoying a nice meal together. It just so happens that one half of the couple is a flesh-eating ghoul. There's only one image this week, but it's so packed with great details I couldn't resist. It's even creepily titled "Love is… accepting that he's a zombie."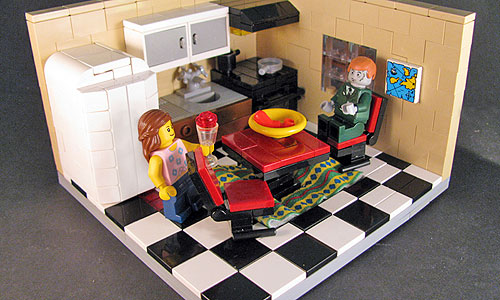 If you find anything you think we should feature, don't be shy about letting us know.