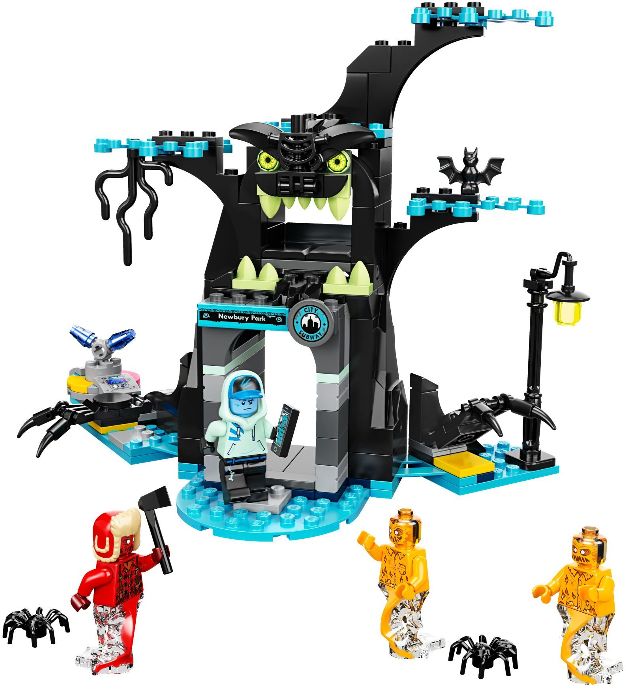 Welcome to the Exciting Realm of LEGO® Hidden Side
If you're a fan of virtual reality and gaming and find the marriage of physical and digital realms thrilling, then brace yourself for an out-of-this-world journey LEGO's taken us on with 'Welcome to the Hidden Side' set. This unique concept needs nothing more than your creativity in building structures and your smart device to trigger a full-blown augmented reality (AR) experience. Let's delve deeper into what this stunning Set #70427 has to offer!
The Magic of Augmented Reality
LEGO's latest innovation transcends the boundaries of traditional play and introduces us to a riveting world where reality blends with simulation. Equipping kids with the freedom to explore both physical and digital dimensions, 'Welcome to The Hidden Side' set 70427 is an excellent way to encourage interactive learning. Kids can engage in ghost-hunting escapades, solve mysteries, or even confront the formidable boss ghost Lady E.
Creating Your Own Spooky World
Consisting of 189 pieces, this LEGO set invites you to bring your imaginations alive by constructing a haunted-tree model. What makes it even more fascinating is how this model transforms into a nerve-racking ghostly world when viewed through your smart device equipped with the LEGO AR app.
Set Pieces and Mini Figures
The 189 pieces in this set include ghost-hunter Jack along with three possessed characters Axel Chops, Scrimper, and Waylon. The elaborate mini-figures add flair to role-playing games making them more dynamic and enjoyable. A tangible opening door, fallen tree with an annexe, and two mini figurine bases augment the playset making it easy for kids to immerse themselves in Newbury's spine-chilling tales.
The Perfect Gift for Budding Detectives
The real charm of this LEGO set lies in its ability to tap into a child's curiosity and adventurous spirit. If you're looking for an excellent gift for children aged 7 or above who relish solving mysteries or are fans of cutting-edge tech – they would absolutely love delving into this one! The thrill inherent in hunting ghosts and unraveling puzzles will keep them captivated for hours on end.
Ease of Assembly
Gearing up for this incredible AR experience is anything but complicated. Each box comes with detailed instructions that ensure an effortless assembly process. It does not require batteries since the AR app works seamlessly with select iOS and Android devices.
A Testament to Product Excellence
This product underpins LEGO's unwavering commitment to meeting industry standards and guaranteeing product quality – ensuring every brick fits perfectly together, making the construction process a breeze.
'Welcome to The Hidden Side' breaks past barriers offering an enriching gameplay experience while upholding LEGO's tradition of encouraging open-ended creative play. This multi-faceted toy paints broad strokes on the canvas of creative strategy catering not only to kids but also adults who are kids at heart!