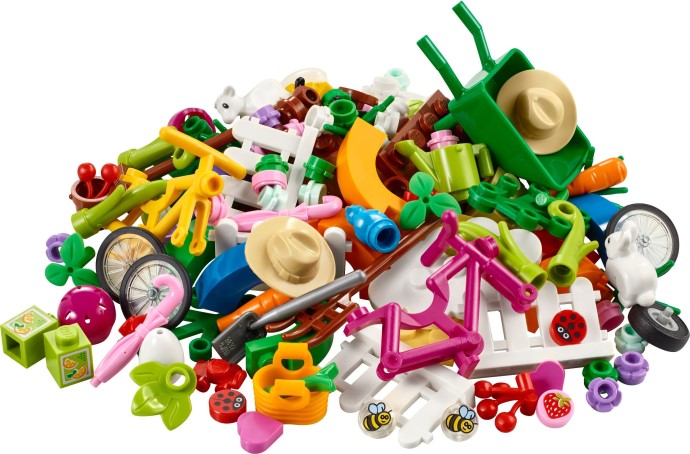 Introducing the Exciting New LEGO Set: Spring Fun VIP Add-On Pack
Ah, spring! The season of rejuvenation and creativity is upon us. This year, LEGO enthusiasts have a brand-new way to celebrate in an innovative style – the 'Spring Fun VIP Add-On Pack'. Underneath the blossoming cherry trees or in the cosy indoors while it's raining outside – this set is here to take your imagination on an exciting joyride into dynamic and vibrant new territories.
A Bouquet of Special Elements
Designed by Leonard Bahro, this spectacular pack has a versatile assortment of 128 LEGO elements. However, these aren't just any run-of-the-mill pieces. They are carefully chosen to bring about that refreshing springtime aura and encourage open-ended play. Start by building a rainbow over your garden or add cherry blossom stalks to your town square model. You're only limited by your creativity!
Suitable for Young LEGO Enthusiasts
The LEGO 'Spring Fun VIP Add-On Pack' is explicitly designed to cater for players aged six years and above. The versatility of the LEGO pieces along with straightforward instructions ensure that each build is rewarding and frustration-free for younger architects. At the same time, older fans will appreciate the opportunity to add unique elements and themes to their existing sets. Remember – age is just a number when it comes to creative play!
Compact and Portable Design
Accessibility is at the core of this set's design. Weighing in at just 0.07 kg (0.16 lb), it's light enough to be conveniently carried around, making it your perfect travel companion for those long road trips or visits to grandma's house. With dimensions of 20 x 19.5 x 2.9 cm (7.9 x 7.7 x 1.1 in), this pack easily fits into most school bags or even ergonomically inside bedside drawers.
A VIP Experience
The 'Spring Fun VIP Add-On Pack', launched on March 1st, 2023, opens up an exclusive loyalty lane for all LEGO VIP fans out there! This set specifically pays homage to all our loyal builders who've been adding magic brick by brick over the years.
Endless Building Possibilities
In conclusion, with the 'Spring Fun VIP Add-On Pack', you've got a pocket-sized powerhouse of creative potential right at your fingertips. It not only celebrates spring but raises a toast to imagination itself! Whether it is adding more vibrance to your existing models or kickstarting new seasonal builds, this set has got everything covered!
Don't miss out on welcoming this enchanting newcomer from LEGO – available while stocks last!