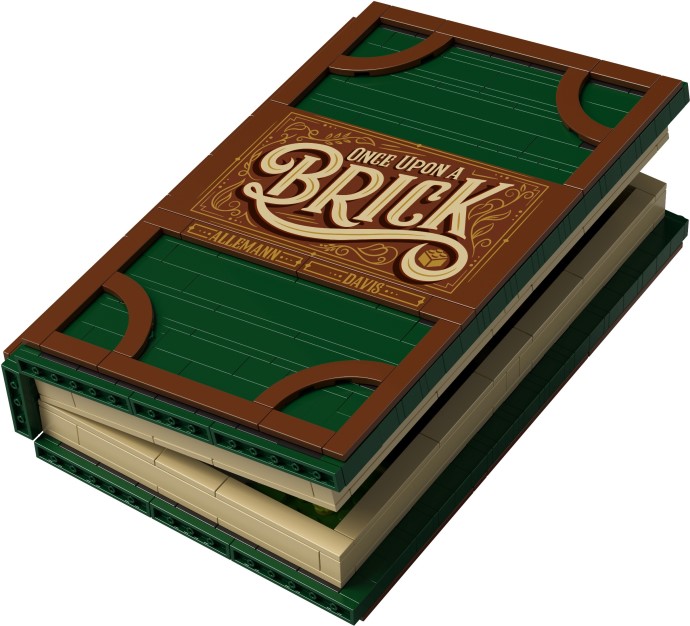 Exploring LEGO Ideas: Pop-Up Book Set
Let's dive into a spellbinding, imaginative LEGO® journey that beautifully combines the creativity of LEGO® building and the charm of storytelling: the LEGO® Ideas 21315 Pop-Up Book set. This incredible set was released in November 2018 as part of the Ideas theme and retired at the end of 2019. When it came to market, it was selling for £59.99 / $69.99 / 68.23€, setting fair value for its 859-piece count. This captivating build is more than just a toy – it's an aesthetic masterpiece bound to ignite your imagination.
The Magic of Storytelling Brought to Life by Bricks
This enchanting set introduces an entirely new and refreshing concept in LEGO® history – a life-like pop-up book made entirely from bricks. Upon opening this LEGO® book, you are immediately transported into the beloved world of two classic fairy tales – "Little Red Riding Hood" and "Jack and the Beanstalk." Each page unfolds to showcase famous scenes— from Grandma's cozy cottage nestled in a forest to the giant's castle looming over the clouds.
A Playful Bridge between Fantasy and Reality
But it doesn't stop there! The LEGO® Ideas 21315 Pop-up Book remarkably allows you to recreate scenes from these famous stories, or better yet, shape your own narratives! Intriguing parts like an opening door, bed, and kitchen area make this set interactive, enhancing your storytelling experience. Perfect for children aged 12 and above who can appreciate the intricate design or adults who might fancy revisiting their childhood memories – it is, indeed, a delightful blend of creativity and nostalgia.
An Artifact Worth Collecting
Moreover, this set isn't just about playing. With its unique design and elegant narrative elements, it stands as a collector's item that garners attention on any display unit. Add to that its dimensions – standing impressively at 38.2 x 26.2 x 9.4 cm (15 x 10.3 x 3.7 in) when closed – it truly commands presence whether on a bookshelf or coffee table.
Starring the Classics
No tale would be complete without its heroic or villainous characters! The LEGO® Ideas 21315 Pop-Up Book doesn't disappoint there either, coming with four new-for-November-2018 minifigures – Little Red Riding Hood, Grandmother, the Wolf, and the Giant – along with Jack's microfigure debut!
A Thoughtful Inclusion: The Fairy-Tales' History
This set goes above and beyond by including a booklet featuring building instructions not only but also intriguing insights into pop-up books' history and concise versions of Little Red Riding Hood and Jack and the Beanstalk fairy tales. It even provides information about both fan designers who contributed to this breathtaking piece's creation and the actual LEGO® designers responsible for making this dreamy idea tangible.
A Delightful Invitation To A Bricky Fairytale Adventure
So here's calling out all LEGO enthusiasts – gear yourselves up for an extraordinary fairy-tale adventure where you are both creators and narrators! This charming Pop-Up Book will stimulate your imaginations – arousing creativity with each pop-up scenario while simultaneously stirring nostalgic emotions linked to these enchanting narratives unraveled over centuries! Here is your chance to seize an as-yet unexplored brick-building horizon with the masterfully crafted LEGO Ideas Pop-Up Book Set!