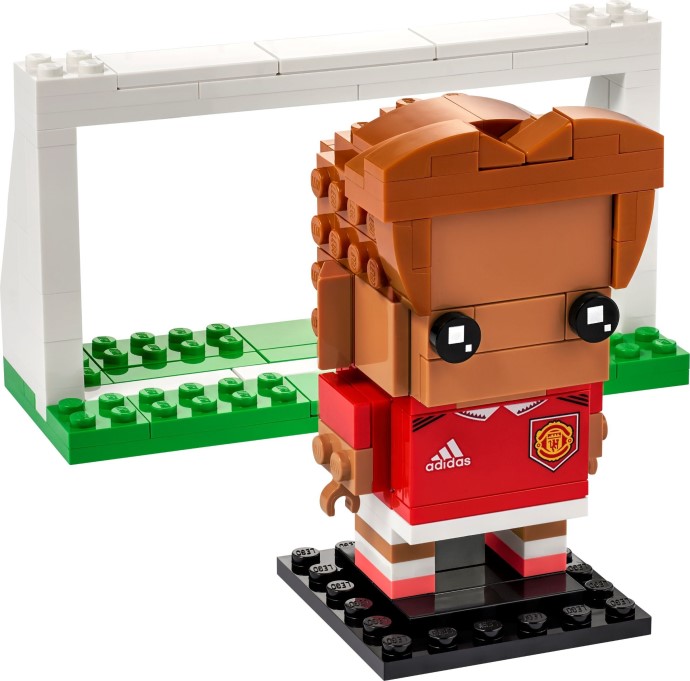 Creating Your Miniature Manchester United Player with Lego Set 40541
Football fans, especially from the red side of Manchester, unite! Rejoice as LEGO releases one of its most innovative sets yet – the Manchester United Go Brick Me Set, that is officially numbered as 40541. Let your creativity and passion merge to recreate your favorite footballing idol or even yourself donned in the iconic red of Manchester United.
Kick-off Match Day with the Bricks
This mammoth 530-piece LEGO set is all set to take center stage on your display shelf. Crafted by the expert designer Dan Squirrell, this kit promises to bring your brick-built dreams to life. Priced competitively at £17.99/$19.99/19.99€, this set offers incredible value for money with each piece costing about 3.4p, 3.8c or 3.8c depending on your location.
Built for Fans of Every Latitude and Longitude
The set premiered worldwide in August 2022 and appeals to fans across the globe who chant for the Red Devils. Although it's recommended for 'brickheads' over ten years old, it knows no real age limit – after all, football fandom doesn't!
Show Up in Club Colors
What sets this LEGO BrickHeadz subtheme apart is its impressive degree of customization. Choose from an array of options like three different skin tones, four hair colors, and various trendsetting hairstyles. From daring mohawks to elegant ponytails, you're free to replicate the look of any player or even craft a novel individual entirely based on your choices!
Display Your True Allegiance
Further adding to the fan experience is the exclusive opportunity to flaunt the revered club crest on your Brick Head's shirt – a true mark of a real Manchester United fanatic. But there's more! You can even select your favored number from a provided sticker sheet and flaunt it on your miniature self's back – just like a genuine player marching out onto Old Trafford!
Intriguing Dimensionality
Be it proudly perched upon a desk or nestled amongst other collectibles on a shelf, this compact model measures up impressively at 26.2 cm in length, 19.1 cm in width and stands tall at 7.2 cm — just shy if being an inch taller than three apples stacked end-to-end! At just over 3 inches (8cm) high including its goal accessory, this mini-me definitely has engaging presence matched by few
Celebration Time
Spirited displays and joyful celebrations are an inseparable part of football's charm. This LEGO BrickHeadz model ensures you enjoy such thrill-packed moments even in your miniature brick world.
In conclusion, LEGO Set Number 40541 'Manchester United Go Brick Me', is a dream come true for both lifelong collectors and newbies alike in LEGO building and Manchester United fandom. This kit proficiently encapsulates all that a True Red embodies- unyielding spirit, unwavering allegiance and foremostly- boundless love for The Theatre of Dreams.