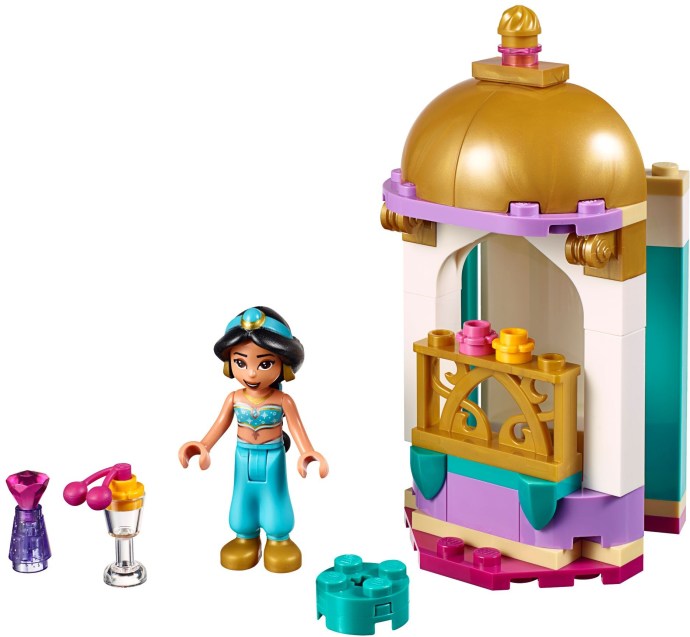 The Magic of Jasmine's Petite Tower
If you are a fan of the classic Disney fairy tale Aladdin, immerse yourself in a fantastic journey to Agrabah with LEGO's engaging and entertaining set – Jasmine's Petite Tower. The appeal of this alluring LEGO set goes beyond its aesthetics, extending to the inherent values of imaginative play and hands-on construction.
A Nostalgic Trip Down Disney Lane
Breaking boundaries in 2019, the LEGO Group brought us this delightful set, part of their broader Aladdin subtheme under the iconic Disney brand. Symbolizing one of Disney's most beloved princesses, the effervescent set is more than just a collection of bricks – it represents an enchanting story that many grew up cherishing.
Imagination in Every Piece
Detailed with 49 pieces, every element contributes to creating a nostalgic replica of Princess Jasmine's memorable palace tower. Adorned with a quaint balcony, hinged base and petite size, it surely is an enchanting addition to any LEGO enthusiast's collection. Albeit small, each piece holds a significant role in providing a fascinating construction experience suited for those aged four and above.
The Beauty of Design and Function
Measuring 14.1 x 12.2 x 4.6 cm and weighing just 0.09Kg, Princess Jasmine's Petite Tower offers more than its dainty exterior hints at. Open up this charming structure to uncover space for safely storing all your pieces – a wonderful blend of visual aesthetics and practicality!
A Princess Like No Other
Apart from the tower itself, this captivating set features an adorable Princess Jasmine mini-doll figure that instantly enhances its appeal. Enjoy a teatime scenario on the balcony with accessory elements like a drinks glass garnished with cherries or indulge in the subtle fragrance from the included perfume bottle – all adding depth to the world of imaginative play!
Endless Possibilities
The genius behind LEGO transcends beyond building static models. With Jasmine's Petite Tower, you have a standalone set that warrants hours of play or could seamlessly integrate with other compatible sets from LEGO's splendid array like 'Aladdin and Jasmine's Palace Adventures' for an amplified fun experience!
In essence, whether you're buying it as a memento or as an imaginative play-set for your child, LEGO's Jasmine's Petite Tower captures not just the magic of Disney but also the timeless charm of creative building.