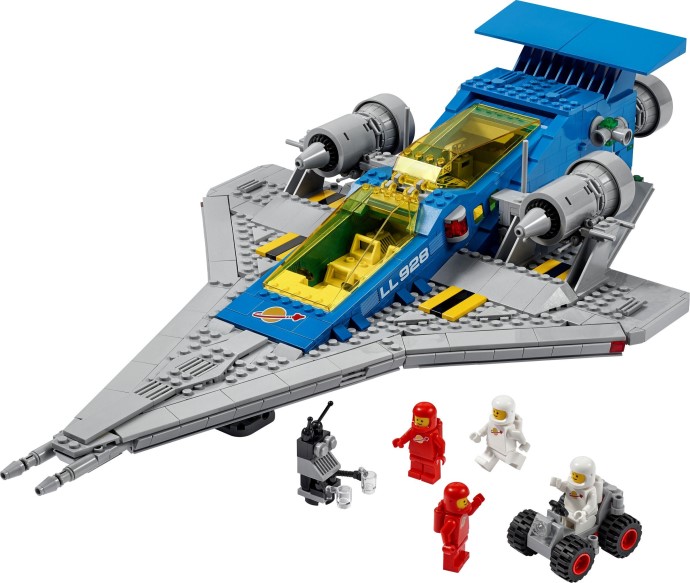 Embark on a Stellar Journey with LEGO® Galaxy Explorer 10497
Dive into the universe of LEGO® Icons with the unveiling of the Galaxy Explorer 10497 set – a tribute to nine decades of brilliant creation and innovation. Slated for launch on August 1, 2022, this colossal model is a tribute and expansion of the classic 497 Galaxy Explorer model released way back in 1979. With its nostalgic appeal and contemporary upgrades, here are the details traversing the myriad features of this epic space mission.
Cosmic Construction Adventure
Comprising over twelve hundred meticulously crafted pieces, the Galaxy Explorer set transports you back to your childhood while demanding an adult's level of sophistication and skill. The whopping 1254-piece count hints at a challenging and rewarding building project that can be savored alone or embraced as a bonding opportunity with fellow LEGO enthusiasts.
Spacecraft Morphology
Anchored by voluminous build specifications, the Galaxy Explorer does not disappoint in fidelity to its predecessor. Respecting the harmonious blend of colors and delta wing design from the 1979 model, this space shuttle also stands firm on three retractable landing legs, ready to whisk our astronauts into unknown realms. The precision in crafting is tangible through its opening rear doors and an extendable ramp that dutifully deploys a lunar rover on extraterrestrial terrains.
Life among Stars
This interstellar odyssey houses four minifigures – our brave astronauts along with their charming robotic assistant – each detail attesting to LEGO's mastery in storytelling Through Bricks. Open the cockpit doors to reveal a fully furnished living quarters supporting prolonged space habitation – from accommodating all crew members with seats to provisioning two beds and storage compartments. Embedded computers sketch a scenario of scientific exploration beyond earth's ambiance.
Astronaut Accoutrements
Tucked away at the rear is a convertible toolbox with additional equipment that tags along with your rover. Accessories augment playability – a trait quintessentially LEGO. What's more? Conjure up exploratory missions on distant planets or relive cherished moments from pivotal space extravaganzas through this homage to cherish ingenuity.
Echoes Special Anniversaries
Ready for release in ubiquity across international markets, this Galaxy Explorer set is priced competitively at £89.99 / $99.99 / 99.99€. The kit is destined to connect generations – be it yielding nostalgic smiles or lighting up curious young minds with astronomical dreams. Its convenient size makes it perfect for display, adding that extra spark of authenticity to your collection.
Committed Craftsmanship – A LEGO Promise
LEGO sets stay true to their lineage through unfaltering commitment to quality – employing standardized processes originating from 1958. Ensuring safety alongside creative fun through rigorous testing reaffirms faith in every brick making up your model, leading you towards accomplishing your very own stellar creation – one brick at a time!