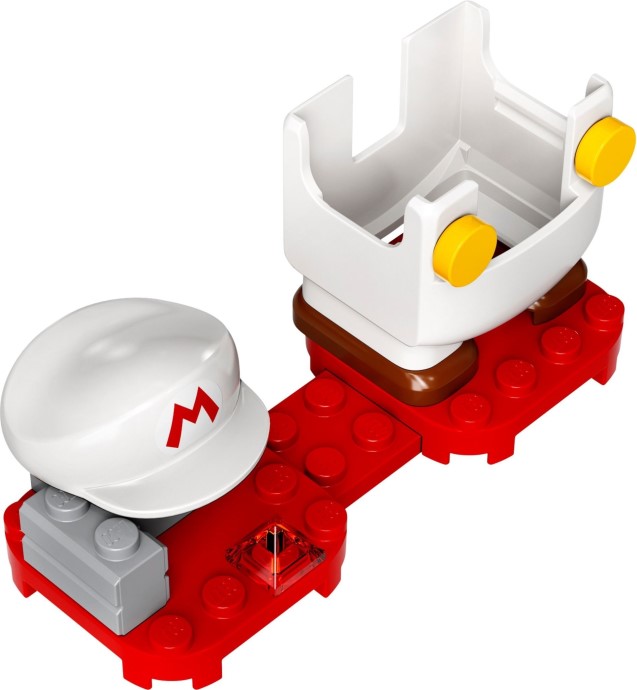 Experience a Power-Up with the Fire Mario Pack
Take a leap into the amazing combination of traditional brick-building and digital gaming with the LEGO Super Mario sets, featuring the intriguing Fire Mario Power-Up Pack. Released on the 1st of August 2020 and retired on the 31st of December 2021, this unique set is sure to ignite enthusiasm in Super Mario fans and LEGO enthusiasts alike. Designed for players aged 6 and above, it's perfect for both solitary and group play.
Features of Set Number 71370
The Fire Mario Power-Up Pack, an accessory set priced at £8.99 / $9.99 / 9.99€, harbors a mere 11 pieces that are impactful and engaging nonetheless. Encased within dimensions of just 12.2 x 9.1 x 4.7 cm (4.8 x 3.6 x 1.9 inches), this compact set is packed full of fun and adventure, all aiming to bring your favourite video game character into physical reality.
The highlight of this pack is an exclusive outfit for LEGO Mario, included in the Adventures with Mario Starter Course (71360). This outfit augments LEGO Mario's reactions up a notch and opens the door for him to earn Fire Attacks. Its true magic lies in its versatility, adapting to both competitive play with comrades or solo missions.
Interactive Gameplay and Building Experience
This LEGO set brings creativity and imagination to life beyond just simple instructions. Alongside the traditional printed guide comes a free LEGO Super Mario app offering creative ways children can construct and play, along with allowing them to share ideas in a secure digital environment.
Dressing up your LEGO Mario figure doesn't require any batteries as his new image complete with unique sounds appears on his torso screen providing endless hours of immersive gameplay.
Expansion Opportunities
A cornerstone of meetups or birthdays, the Fire Mario Power-Up Pack is not only a potent standalone accessory but also seamlessly blends with other sets such as Propeller Mario Power-Up Pack (71371), Cat Mario Power-Up Pack (71372), and Builder Mario Power-Up Pack (71373) making it a fantastic gift or party favor for creative youngsters.
An embodiment of quality and safety standards synonymous with LEGO since 1958, these bricks effortlessly connect, guaranteeing easy assembly while adhering unwaveringly to global safety norms. Assemble your challenge course today using this handheld universe made up of meticulously tested LEGO bricks!
Digital Era Meets Classic Lego Fun
Unified by digital building instructions available on mobiles devices; kids can now quickly reference steps or download a PDF straight from the product page. Allowing them ease of access whether they're busy building or outside playing!
Echoing patience, creativity, and strategy that surface while playing with the iconic LEGO bricks mixed with Super Mario, it's an impeccable blend between classic playtime fun and modern technological advancement.