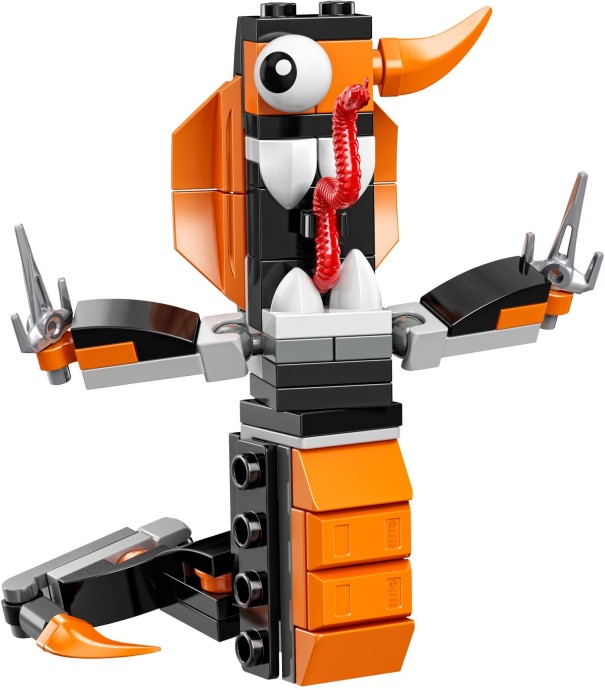 Cobrax: Your Favourite Mixel Martial Artist
The LEGO universe expanded its horizons back in the fall of 2016 with the addition of a uniquely intriguing set — Cobrax. As part of the ninth (and last) series of Mixels, Cobrax was brought into the LEGO family alongside other imaginative creations, all with distinctive features and peculiar quirks to win over LEGO fans.
A Cobra-Like Craft Creation
Cobrax, aptly named for its Cobra-like design, quickly found a place among LEGO enthusiasts who enjoyed pushing their creativity to the next level. Constructed with 64 pieces, this enchanting reptilian model flaunted an orange king cobra hood – a perfect piece for your execution of serpentine design in LEGO. Another eminent craft feature that manufacturers took the liberty to include was a spinning body, making Cobrax a delightful sight in motion. For added playability, posable joints brought life to Cobrax's plastic structure while its snake tongue lent it a startling realness.
Nindjas Tribe Explorer
As a member of the Nindjas tribe – one of the many Mixel tribes that LEGO introduced in their Series9 – Cobrax took on a martial arts persona. Supplied with two ninja forks or sais, this Mixel offered young martial arts enthusiasts a new entry point into their favorite world. With an age recommendation starting at six years and above, this set ensured an age-appropriate yet imaginative building experience for young builders.
The Journey from Launch to Retire
Launched on October 1st, 2016, Cobrax held its ground in LEGO's production line for almost three months before being officially retired on December 31st inside the same year. Offered for a retail price that ranged slightly based on currency but hovered around £3.00/$4.99/€3.99, this assembly set created quite favorable impressions during its short market stay.
Complete Your Collection: Aim for the Max
For those collectors who were seeking something more, the Nindjas MAX was quite the catch! By collecting all three members of the Nindjas tribe featured in Series 9 — including Cobrax! — you could use your bricks and your brains to create an entirely different Mixels model: The MAX!
An Original Masterpiece by Carl Merriam
Created by Carl Merriam, each Mixel reflected not just his passionate artistry but also his understanding of how kids like to play. With his skillfully designed sets like Cobrax adding an extra touch of individuality to their collections, LEGO builders everywhere got a small taste of Merriam's expansive imagination.
In Conclusion
With Cobrax's martial mastery and appeal as a build-and-play set, LEGO made another successful stride in drawing more young enthusiasts into its creative and colorful universe – making it tougher for fans not to fall head over heels in love with these charmingly strange creatures!
Product Specs
Product Specs
Product Name:
Cobrax
Pieces
64
RRP
£3.00 / $4.99 / 3.99€
Release Year
2016
Theme
Mixels
Instructions
Lego Cobrax Instructions