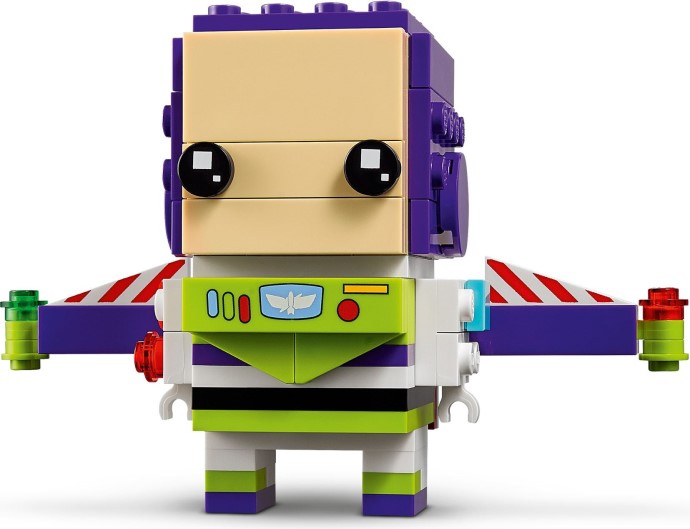 Awe Your Friends with LEGO® BrickHeadz™ Buzz Lightyear
The LEGO® BrickHeadz™ Buzz Lightyear (40552) set, officially released as part of the Disney subtheme in February 2022, is a spectacular way for enthusiasts to bring their favourite on-screen character to life. Crafted with exceptional attention to detail by expert designer Leonard Bahro, this 114-piece set was thoughtfully designed to replicate the iconic Disney and Pixar Toy Story character.
Relive the Endearing Toy Story Saga
Toy Story never fails to trigger a wave of nostalgia and childhood memories. With LEGO®'s keen sense of detail, Buzz Lightyear's bright and colourful replica showcases his renowned courage and charisma in every tiny block. The stand-out features of this BrickHeadz figure, consisting of extended wings and a printed tile command board, flawlessly emulate Buzz's outer space persona from the beloved film series.
Astounding Design Details
The satisfaction derived from piecing together this Buzz Lightyear BrickHeadz is a uniquely rewarding experience. This model stands over 3 inches high, making it sizable enough to be a striking showpiece yet compact enough for easy handling. The set was released at an affordable RRP, breaking down to a cost per piece of just 8.8p in various currencies. Therefore, it goes without saying that both the experience of building it and the finished product itself offers great value.
A Unique Gift Idea for All Ages
This set is designed with fans aged 10 and up in mind. However, it's certainly not limited to that demographic! Adults who are children-at-heart will definitely appreciate the throwback to the Disney Pixar's Toy Story series. It makes for an excellent surprise treat or a delightful birthday gift for LEGO enthusiasts or Toy Story fans alike.
A Chance to Own a Limited-Edition Set
It's exciting to note that this detailed and dynamic representation was only available for purchase during 2022. This makes owning the LEGO® BrickHeadz™ Buzz Lightyear (40552) set even more special—as if Buzz Lightyear wasn't already awe-inspiring enough!
Building this figure is not just about creating something physical—it's about reimagining childhood memories and being part of the Disney legacy. So go ahead—and take off on an exhilarating journey with Buzz Lightyear! After all, as our charismatic space ranger always says—"To infinity… and beyond!"