We're all used to seeing zombies in a modern context, but sometimes (always) it's fun to imagine how societies of the past might respond to the undead menace.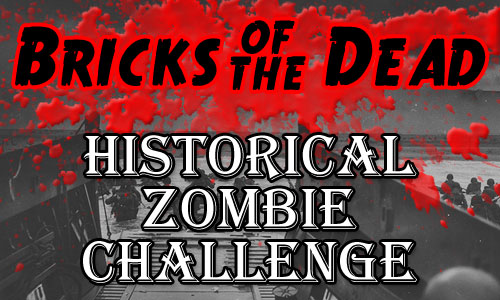 Your challenge, should you choose to accept it, is to build a vignette that shows zombies in some sort of historical context. History here means basically anytime that's not now. If you'd like, you could go back only a few years, or all the way back to the cradle of civilization. Here's the thing though, the historical context has to be obvious, so if you're pulling from recent history it needs to be clear when this is taking place. Obviously, the farther back you go, the easier that will be.
Contest Rules
Third-party parts (Brickarms, et al.) allowed
Photo manipulation allowed
Physical modification allowed
Digital entries (LDD and the like) are allowed
One entry per person
Entrants must be at least 13 years of age (sorry, internet rule)
Entries must not have appeared online prior to Octboer 31st, 2013
Entries must be posted in the Bricks of the Dead Contest Flickr Group
Bricks of the Dead is not responsible for any loss or damage to the prizes while they are in transit. That said, prizes will be shipped in such a way to minimize any danger of loss or damage.
The Deadline
We're going for a quick turn-around on this one. Contest entries are due by Thanksgiving. The American one, not the Canadian one that already happened. In other words, November 28th, 2013.
The Prize
This prize come courtesy of GI Brick, who are really awesome people. If you need some BrickArms, head to their website to pick them up.
First up, you'll get these two "Keep Portland Weird" custom zombies: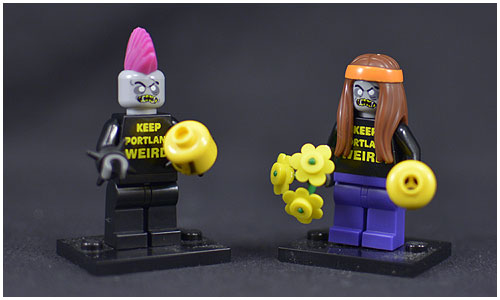 And to sweeten the deal, I'm going to throw in the Gold Crate items, which includes not one, but two gold-plated BrickArms: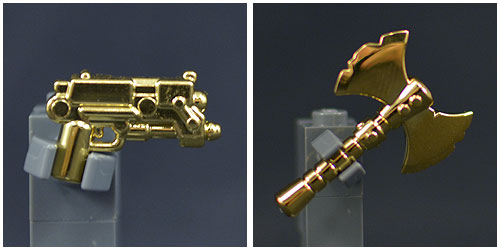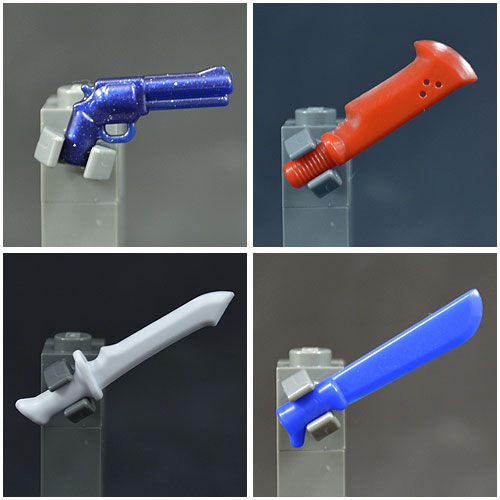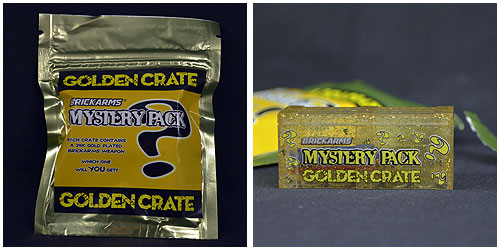 Oh, but you don't get the envelop thing, because I threw that away. Sorry.
The Judges
Just me baby, just me.
Questions?
You know what to do.