Think you've got what it takes to make the next great zombie MOC? Do you look at the Zombie Creations of the Week and say, "I could do that!" Well then, this is just the challenge for you!
It's time to break out your bricks and build the best damn zombie-themed MOC you can. I'm hoping to see a lot of variety here, so the rules will be pretty liberal. That means you can use non-LEGO pieces, put your minifigs out in the real world, manipulate your creations both physically and digitally, etc. The sky's the limit!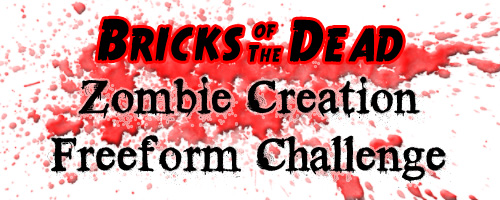 Contest Rules:
Third-party parts (Brickarms, et al.) allowed
Photo manipulation allowed
Physical modification allowed
Digital entries (LDD and the like) are allowed
One entry per person
Up to three photos per entry
Entrants must be at least 13 years of age (sorry, internet rule)
Entries must not have appeared online prior to July 15th, 2011
Entries must be posted in the Bricks of the Dead Contest Flickr Group
Bricks of the Dead is not responsible for any loss or damage to the prizes while they are in transit. That said, prizes will be shipped in such a way to minimize any danger of loss or damage.
The Prizes:
One winner will receive one Custom Zombie Minifig and one Hazmat Suit Collectible Minifig.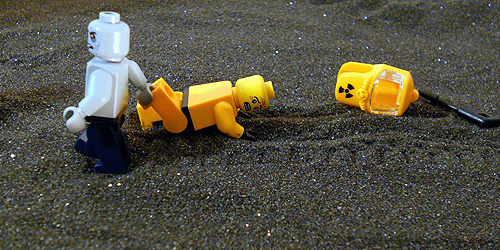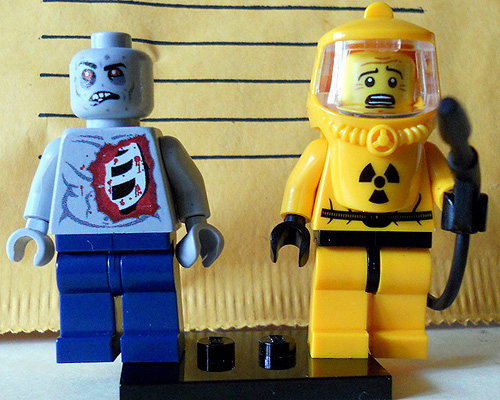 Several other winners may be selected as a Zombie Creation of the Week, depending on individual merit.
Judges:
Dave – creator of Bricks of the Dead
ZombieMutts – frequent commenter, creator of fantastic zombie MOCs, and sponsor of this contest
Deadline:
All entries must be posted by August 15th, 2011 by 12:00PM Eastern. Winners will be announced shortly thereafter.