Zombie Cliche Lookout: Passing the Test
In most cases, trust is something built up slowly over a long period of time, but the zombie apocalypse has a way of accelerating these things. After all, it's hard to have someone slowly show you that they are trustworthy over the course of many months when there's a veritable army of zombies right outside the door. You can either decide to trust each other or not, but either way you're going to have to deal with the zombie problem outside sooner rather than later.
Of course, this works both ways. Just as surely as some could gain trust in a very short amount of time, they can also destroy a solid foundation of trust with a few bad decisions. Especially if those decisions lead to people getting eaten by zombies.
About this Episode:
Sometimes the writer's own lack of attention to detail can spin the story in different directions, as is the case here. I don't know how, but I wrote the last few episodes to have everyone leave Joy and Michael alone in the cabin with their guns. Sometimes, I'm just dumb.
Other News:
Check out the prize packs – that's right, three prize packs – for our soon to be announced contest: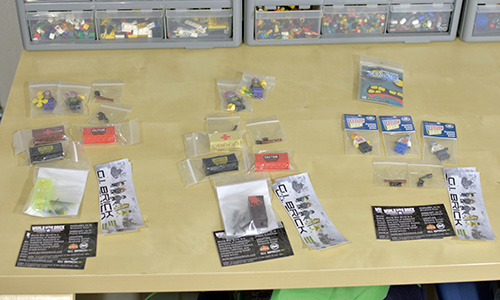 Discussion Question: Yet Another Contest Question
I've almost got our contest figured out, but I want to run one more thing past you guys. As you can see from the above teaser, I'm going to have three prize packs. What I want to know is whether you guys would prefer three winners in one contest category, or one winner in three categories. So we'd either have a single theme and set of rules, or three.
I'm leaning toward the latter, having three different build challenges, with one winner in each, but if the consensus is otherwise, I'll defer to you guys.