Zombie Cliche Lookout: Can't Rain All the Time
By all accounts, the zombie apocalypse is going to be a real downer. All that death and destruction. Whole families torn apart by armies of the walking dead. Dogs and cats, living together (ahem, excuse me. I got carried away there). Despite all this, we'll still have victories to celebrate. Friends and families reunited, surviving against all odds, finding a cache of Chef Boyardi in a long abandoned WalMart, et cetera, et cetera.
So, yeah. Sometimes I'm a big softie.
About this Episode:
Ted's default head is dual sides, which means every time I shoot him from behind, I have to swap out his head to prevent the extra face from showing under his hair. For this episode, I used the face from Rae, the security guard who helped Sam. It was kind of creepy.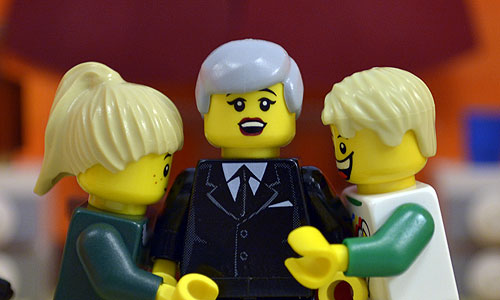 See?
Other News:
In light of the Forth of July holiday here in the US, today will be the last update for the week. We'll return on Monday to our regular schedule. I hope everyone has a safe and happy weekend.
Discussion Question: Name Some Characters
So, as you can see, we've got three new characters in the story, and they're going to need names. So I'd love some suggestions. Of course, these have to be normal sounding names, so if you suggest TurboGoblinSlay3rrrr for Ted's wife, I'm probably not going to use it.