Time for another LEGO® "gear" set review! LEGO® has released several picture frames in the past; the list can be seen on Brickset. The last addition to this small sub-theme is not related to any specific series, and this is what I found to be the selling point for me. While the kids might prefer a theme-oriented frame (Friends, Chima,…) I think this one is more likely to appeal to adults because it's "just" a generic frame and you're less likely to get tired of it quickly.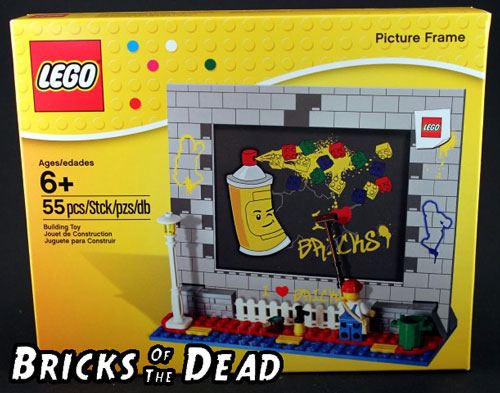 Official product description:
Classic Picture Frame
Set #850702– $14.99 / $12.99
"Display your favorite photo in a graffiti-style laminated 3.75″ x 5″ picture frame featuring a buildable LEGO® stand scene with minifigure!"
With 55 pieces there is not much to say about the build; what you see is what you get. I doubt anyone in his right mind would buy this set for the parts, although one could argue that there are some interesting bits in there. A few "brick-bricks", a lamp post, a bucket, and a garbage can that I'm sure would be enough to convince Dave to buy the set. (Editor's Note: I heart garbage cans)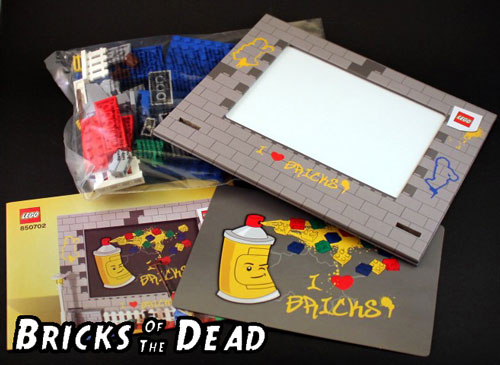 The frame is made of strong high quality cardboard, the picture showed inside is actually a regular postcard. I used it as birthday card for an AFOL friend, that only made the purchase worth it in my opinion!
The build is extremely straightforward and the layout basically serve as stand for the frame. Two holes in the cardboard are used in combination with 2*4 tiles to hold the frame in place.
Pictures can be inserted into the frame from one side.
There is not much to say either about the Minifigure, it's a common "worker" type but it fits perfectly into the layout. Again, the beauty of LEGO will allow you to easily correct and customize the build to your taste. Whether you want to make this piece of street an abandoned post-apocalyptic type infested with zombies, or leave it as the designer intended it is entirely up to you!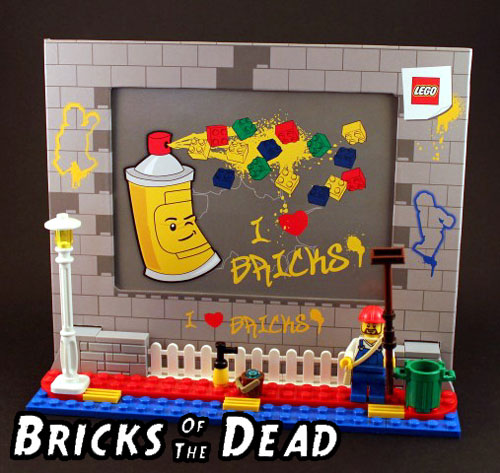 Additional views: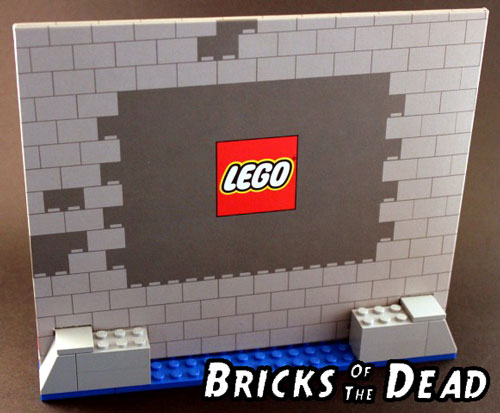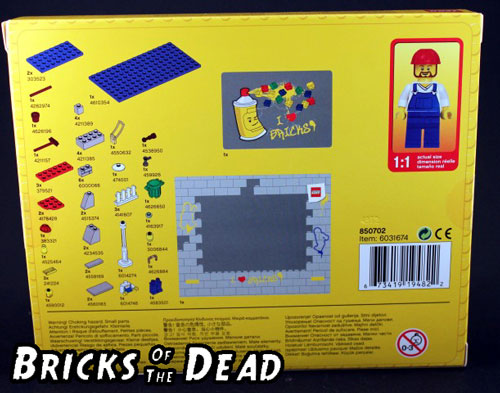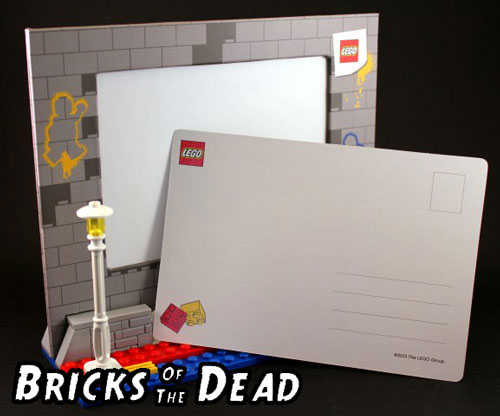 Grade: