It's safe to say we are in the golden age of LEGO. The demand for LEGO is so high that The LEGO Group can't keep up with the variety of demand. The kids in the 80's and 90's that grew up playing with LEGO find themselves with their fondness still intact as an adult. The only difference is that they have their own money to fuel their fanaticism instead of begging their parents to buy them sets. The LEGO Group has to be very careful maintaining the child friendly image while trying to satisfy their fan-base as they grow up. There is no greater fear from a toy company than angering the mother so they have to be careful not making anything that trivializes violence or other adult content.
After all, as of 2010 it is estimated only 5% of LEGO sales go to adults. I am sure that number will be ever increasing but it still shows where the main focus must forever lie. So once you go past the limits of what The LEGO Group can sell there is a vacuum created for adults that custom brick makers are trying to fill.  A few years ago the options of custom items was fairly limites. You had a couple high quality makers like BrickArms but mainly a lot of crap custom items only found on sites like eBay. Now there is so many its hard to keep up but we're going to try!
So why the long prologue to a review? Because CitizenBrick.com crossed over producing a mini-fig of one of my favorite characters of any story of all time, Walt White from Breaking Bad. Now it doesn't say its actually Walt White anywhere as its officially called a "Chemistry Enthusiast" but you get the idea.  Any time a great and successful TV breaks through you'll soon see some indirect products out there for fans to buy. You'll see shirts, hats to mugs…so why not LEGO? This review also covers another minifig they made called "Stick Up Enthusiast" Both items are $15 and come with a few parts aside from the minifig.
Not only is it great to see such a character get produced, its done in stunning detail without cheap paint or stickers. CitizenBrick says their items are "pad printed – Just like the real thing ". What does that mean? I have no idea but when you have the CB minifig next to an official LEGO mini-fig it does look like they are made via the same methods.
I have bought several items from CB before but this was the first full minifig. What surprised me is it comes in an action figure set that hangs from the wall like any other figurine toy. I suppose they are trying to move into shops instead of just online.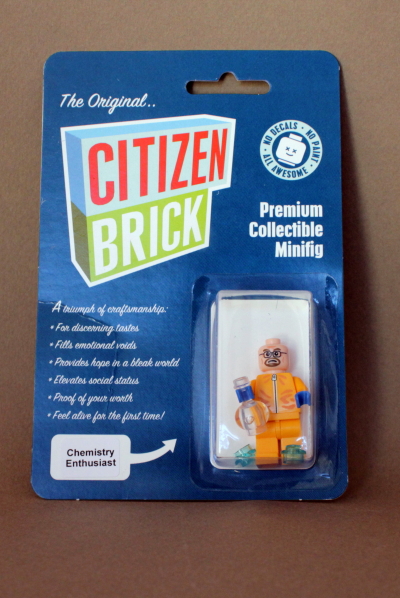 The minifig comes in a yellow version of a hazmat cook suit with a fine attention to detail down to the blue gloves. I like how the shaded parts give the look of a baggy universal sized suit just like on the show. Thats a detail even the LEGO collectible minifigs missed on the hazmat series 4 release. The face shows the trademark scowl from Walt that says so much without saying a single word.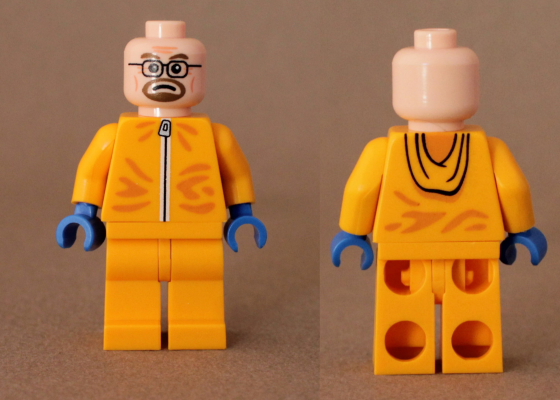 The accessories to this set include a beaker and some trans blue pieces that represent their blue meth.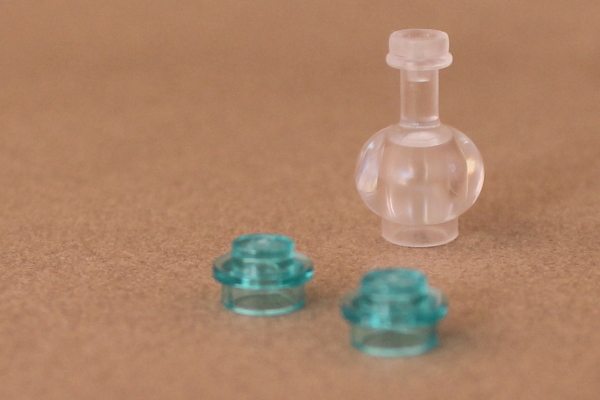 In the excitement that the Walt minifig created most people have failed to mention much about the "Stick Up Enthusiast". Its understandable since its overshadowed by Walt but its a quality piece nonetheless. The scar on the face shows up nicely and the eyes still look like standard LEGO style.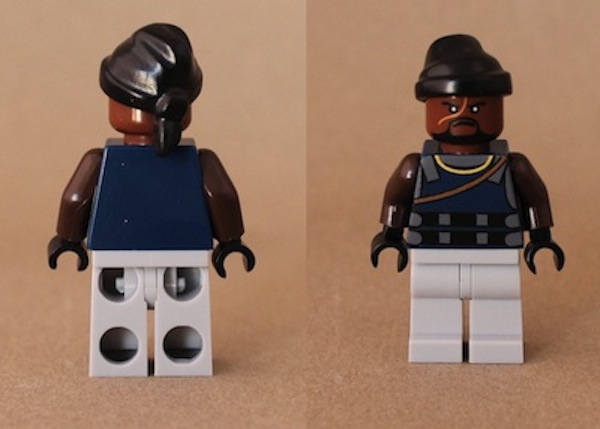 Added items are a cape and handheld sawed off shotgun. I am not sure if this cape is made by CitizenBrick or taken from an established LEGO set.  The material seems different so my bet is this is a custom item.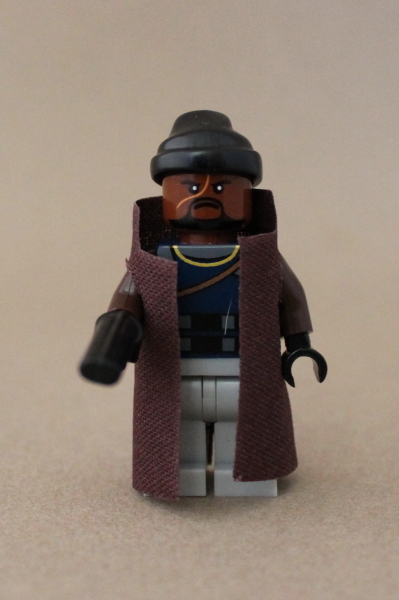 Put together we have some fantastic additions to the custom realm of LEGO. In the back of this creation you'll see two text tiles both costing $1.50.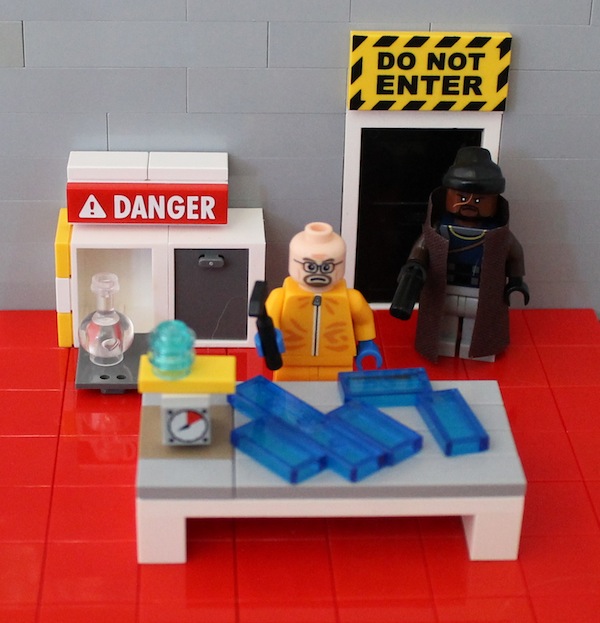 As of right now the Walt minifig is sold out but keep checking back on CitizenBrick.com and while you're there check out some of their other work. Personally I think their zombie heads are significantly better than anything else you can find.