If there's one thing I like more than LEGO®, it's free LEGO®. So when I saw they were offering a free holiday-themed set for purchases over $100, I jumped at it. Of course, the fact that I was already planning on picking up a large set for Christmas helped that decision quite a bit.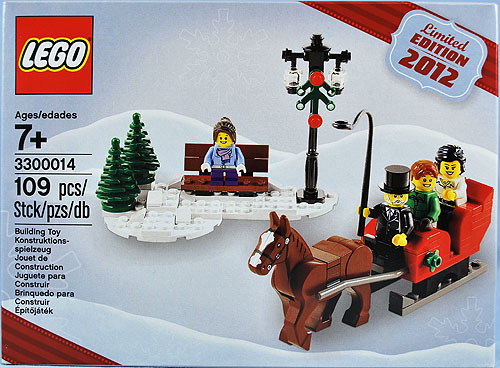 The Parts:
While the Holiday Bonus Set isn't huge, it's got a pretty decent selection of parts. Since there's quite a few, and we don't get numbered bags, I'm splitting them in half. First up, plates: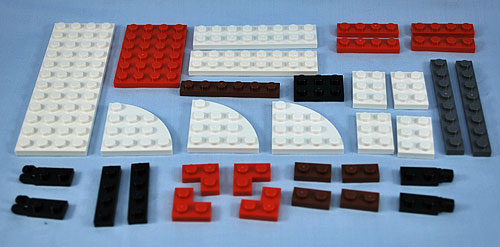 Nothing too exciting here, although the curved plates are nice, as are the hinge pieces. I also don't have a lot of white, so you'll get no complaints from me.
And everything else: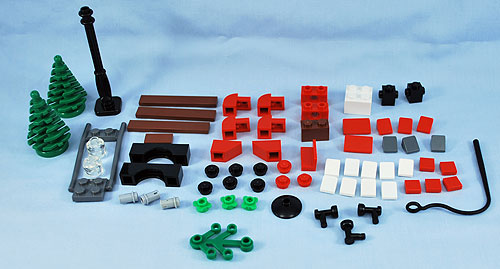 There's loads of great stuff here. Two clear minifig hears, three of those new flower pieces in green, a bunch of cheese slopes, a lamp post, etc. This is a great parts set right here.
The Minifigs:
The minifigs are always one of the biggest selling points of a set, and this one doesn't disappoint, giving us four figures.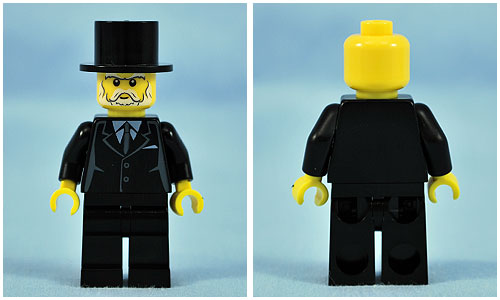 First up is the grumpy-looking driver. He's quite dour looking, which I like. He also sports a dashing suit and top hat. He's the only one of the group not to have back-printing.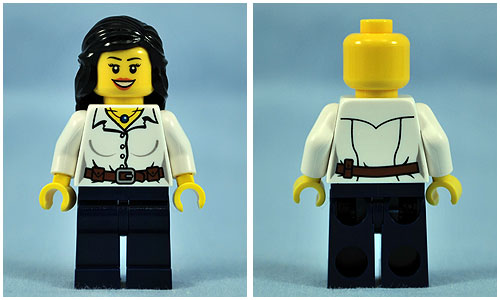 I figure this lady is the mom, since she's the only adult that's not in charge of driving sleighs around. I like this figure a lot. A nice, smiling female face, and a torso I don't think I've seen before. The pouches on the belt are a little strange (she looks like she belongs in an adventure-themed set), but the torso should be very usable.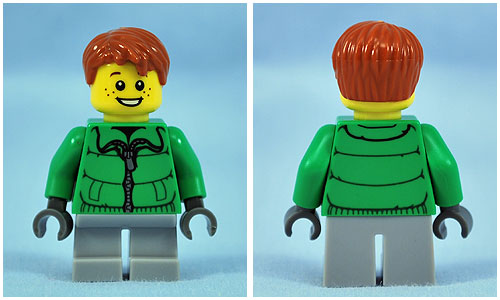 Next up, we have the boy. I love the puffy green jacket, and the fact that he (and his sister) are wearing gloves. He gets a standard kid face, but those are always handy to have on hand. He also gets the stubby legs in light grey, which are useful but sadly lack articulation.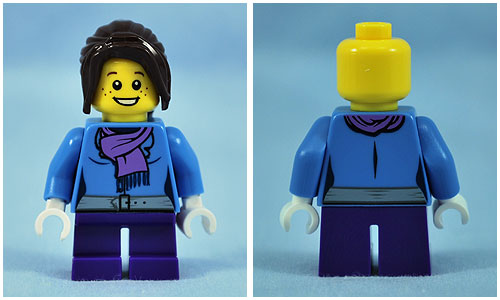 Little sister is next, and she has one of my favorite female hair pieces. She also gets a nice winter torso print, with a scarf that wraps all the way around. My only gripe here (and it's pretty minor)  is that she has the same face as the boy; something more distinctly female would be nice.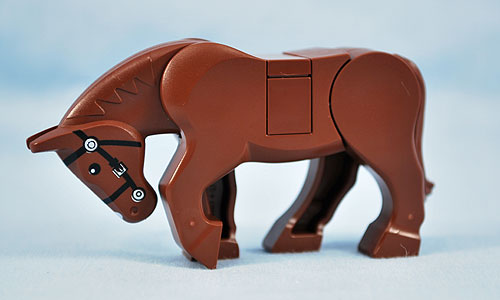 And don't forget the horse. The best part is that it's one of the new ones that can rear up and look all majestic. I love these things. I can't wait until they start coming in other colors. We get black ones in the Weathertop set, but we could use more variety.
The Build:
The build itself if quite enjoyable, and creates a nice winter scene.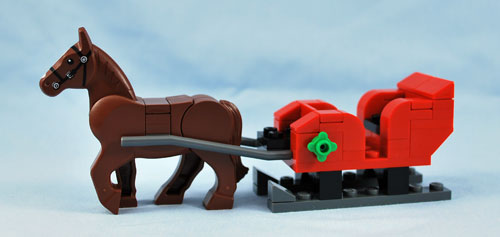 The sleigh is nice, and features some nice details, like the green plants on the side for decoration. The red color scheme also gives it a nice holiday feel.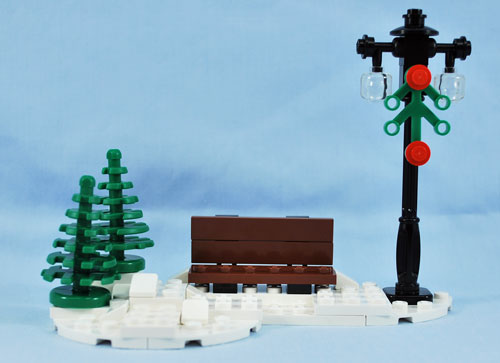 The snowy bench is really nice because it's just so normal and ordinary. So often these sets are focused on action that little scenes like this seldom show up. The snow has really nice texture to it, and I love the design of the streetlight.
The Verdict:
This is a great little set. You get lots of minifigs, and the completely captures the season. Unfortunately this doesn't look like something that's available to buy, but hopefully it'll show up online at some point.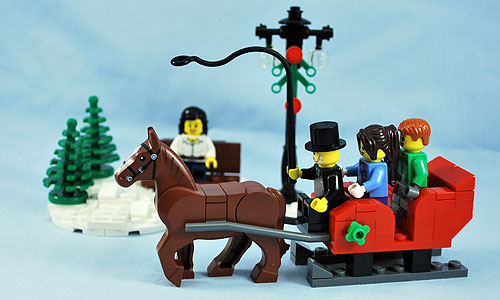 Grade: