Set #: 9469
Pieces: 83
MSRP: $12.99
While the Monster Fighters sets are awesome, I want to broaden out the LEGO® reviews here at Bricks of the Dead, so I'm going to be doing a few on The Lord of the Rings sets to start, and will expand into other themes as time and budget allows. I got a few of them for my birthday, and I think they're really strong, with loads of useful pieces. You could probably even use the Orc heads for zombies if you're so inclined. At any rate, let's take a look at the entry-level set in this series, Gandalf Arrives
The Parts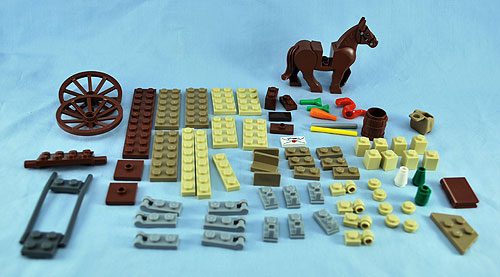 The parts selection in this set isn't great, but there are a some pretty good pieces here, including a couple 2×2 plates with the stud in the middle, several of those newest hinge pieces, a carrot, a snake, a book, a newish backpack, and the horse. That last one is likely why most people are buying the set (other than those interested in allThe Lord of the Rings sets, of course).
The new horse is definitely cool. Featuring articulated rear legs, like the new bear, it allows the horse to rear up, making for much more dynamic posing. The rest of the animal has also been retooled, giving it a rounder more detailed look compared to the old horse, not unlike the new dog compared with the old one. I think this is a huge improvement, and would like to get a few more of these horses for things like this: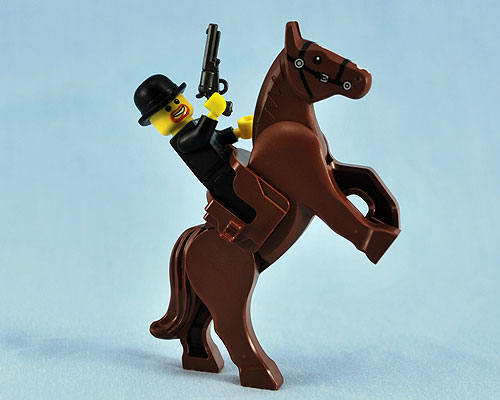 I make a rather dashing cowboy, no?
The Minifigs
Another big reason to pick up this set is to get a complete set of figures. If you want to get all of the Fellowship, you need this for Gandalf. You also get a different torso for Frodo, which is pretty nice.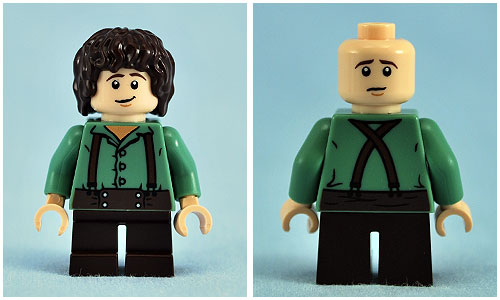 I quite like Frodo here. Not only do we get a new hair piece for Hobbits, we also get a great new torso (with back printing) that should easily fit into a variety of different themes and time-frames. I wish, as always, that we didn't see the fleshie part by the collar, but I can always just pretend it's just a flesh-colored undershirt.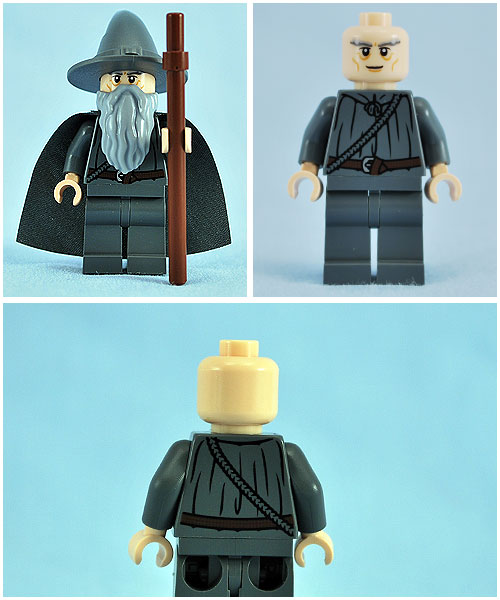 Gandalf is the big star of the set (hence the name). The old wizard makes for a pretty great minifig, with a brand new beard to boot. One thing that really impresses me about this line is how nice the figures are. With Gandalf, you don't see much of his front thanks to his beard, and none of his back thanks to his cloak, but the torso still features really nice printing on both the front and the back.
My only complain here is that he didn't get a new mold for his staff. That stick just doesn't cut it, and I immediately replaced it with something from BrickForge.
The Build
The build itself is fairly interesting, given it's a simply horse-drawn cart. Rather than straight sides on the wagon, we use hinge pieces to make a much more attractive angle. There is also some nice SNOT work here. It isn't much – and couldn't be considering the piece count – but it's nice to see that this set wasn't just phoned in.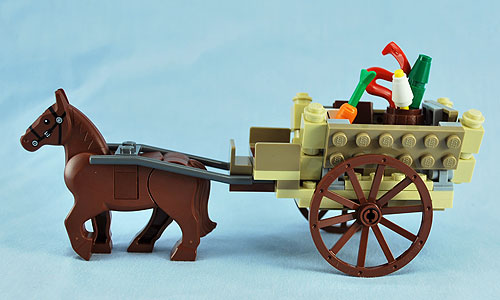 We don't get much for extra pieces this time around, but the carrot top makes for nice landscaping so I'm not complaining.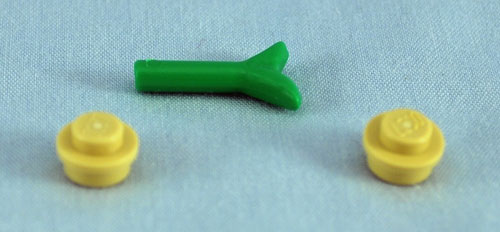 The Verdict
Gandalf arrives isn't a bad entry-level set for the theme. You get two major characters to build an iconic (if pastoral) scene from the films. Some will likely be disappointed that neither Gandalf nor Frodo have a sword, but I always like seeing more civilian-centric sets. The new horse mold definitely pushes this one over the top, especially at this price point.
Of course, the price point it a bit high for what you get here. At only 83 pieces, the piece the price ratio is very badly screwed. However, there is a large animal mold in the set, and it's licensed, so the pricing doesn't surprise me too much.
Grade:

Buy Gandalf" Arrives today