There's a lot of zombie stuff out there, and most of it is crap. People like to jump on bandwagons and produce quick tie-ins rather than investing love and effort into their creations. Luckily for you, I'm here to help separate the wheat from the chaff. Check back every Thursday, when I'm going to share the coolest zombie-related creation I can find out there on the web.
The Zombie Creation:
This weeks creation is "Desert Haven," by Crimson Wolf is very impressive. It reminds me of something right out of Fallout that you would come across while traveling the waste land.
So What's Going On?
A lot. This is one complicated and thorough creation we're looking at. In the first pic we can see a crashed plane and wrecked bus creatively representing the loss of most vehicles post apocalypse. At the bottom we have what looks like a mine entrance which likely serves as housing. To the left of the entrance we have some survivors having a campfire before they have to move on again the next day. Further up you can see what looks like some sort of makeshift communications array.
Showing no laziness you can see equal attention to the back of the compound. We can see some livestock at the bottom and towards the top it looks like the survivors have built an outpost directly into the rock.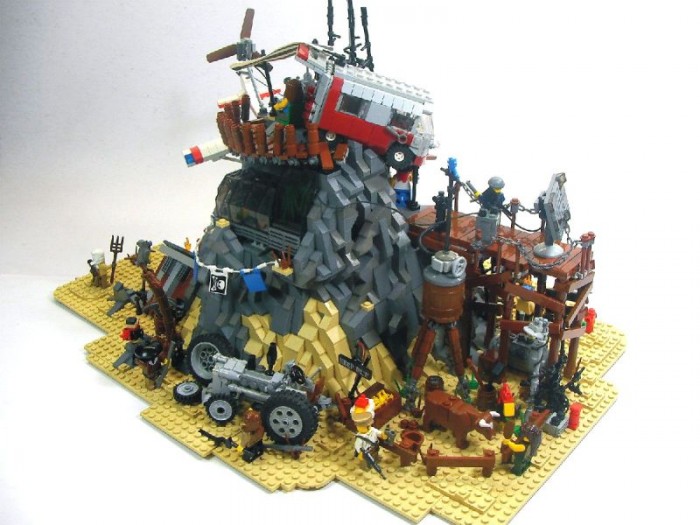 Have you seen a great zombie creation out on the web? Are you working on the next great zombie MOC as we speak? Well you had better let us know right away, otherwise we'll never be able to include it here.