LEGO® is different from every other childhood toy you had. Sure, you might look back with a certain nostolgic fondness at your GI Joes, or your Ninja Turtles, or whatever it was that you were really into growing up, but odds are that good will doesn't go much further than occasional remembrances. For tens of thousands of adults, their love affair with LEGO® never really ended. Sure, they might have given it up for a few years when it wasn't "cool" (we call this the dark ages), but eventually they came back to those little plastic bricks. This is the essence of The Cult of Lego.
The book opens with an overview of LEGO® as a company, it's history, culture, and what sets it apart from its many competitors. As a fan and a nerd, I've read a few histories of the company already. However, I was still quite interested here because the information was so well presented.
Once we're done with LEGO® itself, it's time to dive into the real heart of the book, the thriving communities of adult fans (AFOLs or Adult Fans of LEGO® ). While there are more communities out there than can reasonably be expected to be represented in a book, The Cult of Lego does a good job at hitting the high notes. The book covers everything from using LEGO® in prototyping to developing compatible accessories (BrickArms and BrickForge both get shout outs). From enormous MOCs and Vignettes, to tiny micro-scale creations. From mosiac art to robotics, brick films to brick comics.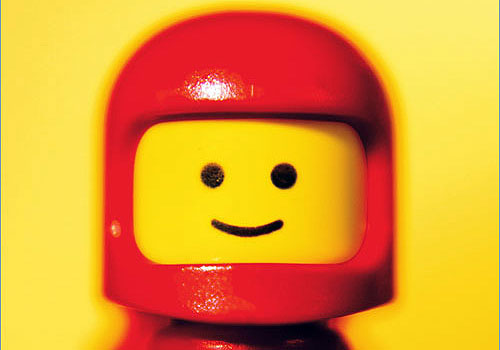 Yeah, about that last one. While Bricks of the Dead wasn't fortunate enough to get featured (maybe they'll write a sequel), two of my fellow comic creators, Lich Barrister of Ye Olde Lego-Time Theater (under the comic's original name Meta Gear) and Captain Redstorm of Nerds in Space, did. It was pretty amazing to see their work in print.
While I've been back into LEGO® as an adult for a few years now, I'm constantly surprised at the different ways people are using the toy, and The Cult of Lego introduced me to a few more. Each section gives a brief but thorough overview of the subject before jumping into examples, and occasions profiles of/interviews with some of the standout builders. In almost every section I found myself saying, "I really need to try this," or "I could really get into that." It was just enough to give you a good taste before moving onto the next thing.
The Cult of Lego is hardbound and filled with dozens and dozens of beautifully photographed LEGO® creations. The book is divided into twelve chapters, each tackling a different aspect of LEGO® and its fandom. The flow of the book is very natural, but its arranged in a way to encourage picking it up and flipping to a random page.
My only criticism of the book is that, occasionally the margins were a little tight, leading to some content bleeding into the fold. This was generally not an issue, however, and certainly not something to get too excited about.
If you're a fan of LEGO®, know a fan, or just in the market for a good coffee table book, check out The Cult of Lego.
Grade: A
The Cult of Lego is published by No Starch Press