There's a lot of zombie stuff out there, and most of it is crap. People like to jump on bandwagons and produce quick tie-ins rather than investing love and effort into their creations. Luckily for you, I'm here to help separate the wheat from the chaff. Check back every Friday, when I'm going to share the coolest zombie-related creation I can find out there on the web.
This week's creation, "Initial Testing", comes to us from ZombieMutts. He's a frequent commenter here, so most of you should be familiar. "Initial Testing" centers around the classic mix of science and the supernatural. In this case, (mad) scientists researching the undead. My favorite thing about this build is the creepiness we get from the white, sterile environment and how it cleverly makes you sympathetic for the monster. Seriously, don't you want that zombie to escape and start tearing stuff up?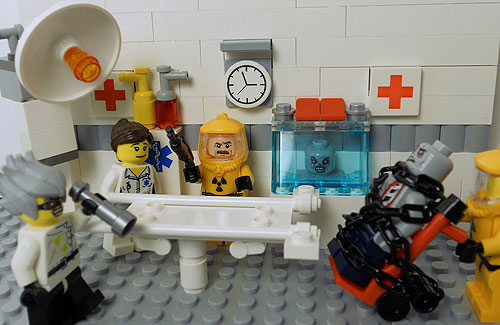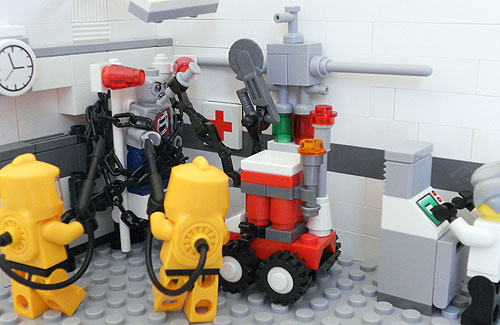 Believe it or not, these are Mr. Mutts' first builds (or at least the first ones he's shared publicly). I think we're in store for some great stuff.
Have you seen a great zombie-related creation out on the web? Are you working on the next great zombie MOC as we speak? Well you had better let us know right away, otherwise we'll never be able to include it here.